By Caroline Kerichu; Biodiversity Conservationist: SCB Africa Section Student Research Grant Winner 2020/2021
Biodiversity refers to the variety of life on earth, including millions of plant and animal species, fungi, bacteria, their ecosystems, and genetic diversity among them. Each part is dependent on the other forming an intricate web, such that any change or removal of one component results in impacting the entire system either negatively or positively.
International Biodiversity Day is celebrated every 22nd day of May. This year's theme, "We are part of the solution" was aimed at raising the awareness of the importance of our biodiversity and ensuring the protection of these resources that shape our environment. It was also aimed at leveraging knowledge and creating awareness of the role we can each have in protecting the biological diversity. It clearly illustrated our dependency on biodiversity for human existence and well-being.
Biodiversity is the foundation upon which we can build back better and stronger. It underpins as a solution to several development challenges including health issues, nature-based solutions to climate change, food, and water security, sustainable livelihoods.
Biodiversity is vital to the achievement of Sustainable Development Goals (SDGs), and we are part of the solution towards contributing to these SDGs, including restoration of our forests' ecosystems, climate change mitigation, adaptation, and resilience, ensuring poverty reduction and zero hunger, and cleaner air and water among others.
Biodiversity is a key catalyst in transforming our food system and improving human health. The current COVID-19 pandemic has aggravated the global health system and is a clear indication that any disturbance to Mother Nature leads to the destruction of the life-supporting system on earth. It is therefore imperative to maintain our biodiversity since we rely on it for ecosystem services.
The loss of biodiversity threatens the opportunities for the production of food, medicines, wood, energy and tourism sectors, among others. In addition, it interferes with the ecological processes which are essential in regulating our climate, water purification, soil enrichment, sequestration of carbon in the atmosphere and much more. For instance, our health and that of our economy mainly depend on the ecological functions that continuously supply services that are near impossible to replace as they are extremely expensive.
International Biodiversity Day is a result of the UN General Assembly establishing several guiding principles to protect the global biological resources, and taking action on activities that threatens them. The date of 22nd May was chosen to celebrate the adoption of the Convention on Biological Diversity (CBD). Thanks to this effort, significant areas worldwide have been conserved as part of protected areas and biodiversity hotspots.
According to a recent research by National Geographic, the current biodiversity observed on earth is a result of natural and evolutionary processes that have occurred over millions of years. However, Mother Nature is vanishing before our own eyes, as biodiversity continues to decline over the years. For instance, in the last 30 years, the population of vertebrate animals and freshwater species has reduced by 58% and 81% respectively.
Though this decline in part has been due to natural extinction, human activities have increased the extinction rates, including the increased pollution of water systems, destruction of natural forest ecosystems, burning of fossil fuels, poaching, over-exploitation, and harvesting of natural resources. Studies show that the species extinction rate is occurring at a rate of 100 times the natural rate; this is likely to accelerate at a rate between 1,000 and 10,000 times in 10 years to come.
The unprecedented rate at which biodiversity is declining and the pressures driving this decline are intensifying. Over the past several years, the increased human population has led to increased pressure and demand for agricultural land, and unsustainable production and consumption patterns have exacerbated the demand for biological resources, increasing the loss of biodiversity. Their is urgency in addressing these problems: reversing the biodiversity loss, reducing climate change, enhancing climate change resilience and working to meet other goals is critical to achieving a sustainable biodiverse future.
Everyone should be held accountable and responsible for helping to protect and conserve our biodiversity. The CBD provides a framework by which governments should strategize to counteract species loss through the conservation of biodiversity, sustainable utilization of the biodiversity, and the fair and equitable sharing of benefits arising from the utilization of genetic resources.
A paradigm shift from "business as usual" is critical in achieving the internationally agreed targets. The CBD 2020 flagship publication on biodiversity highlights that the passage to a sustainable future lies in enhancing efforts towards conserving and restoring biodiversity, addressing climate change issues, and transforming the production and consumption patterns.
Conserving and protecting our biodiversity is an integral role for each one of us. It is critical for the government to enhance collaboration mechanisms that enhance the working together of various sector players to reduce the degradation of our ecosystem and limit the impact of climate change. The need to mainstream biodiversity knowledge at all education levels is essential in creating the necessary awareness of the importance of biodiversity. Moreover, promoting innovative mechanisms such as use of technology that enhances protection and conservation of ecosystems is crucial.
It is also critically important to enhance the participation and involvement of the local communities and indigenous people in the sustainable management, governance, and conservation of the biodiversity. Globally, local communities play an outsized role in protecting and conserving an exceptional diversity of species and their habitats. This contributes to the availability of clean water, air, healthy foods, and sustainable livelihoods for people across the region.
We can be part of the problem or be part of the solution; let's all join hands and build the momentum towards positive actions of protecting our biological resources.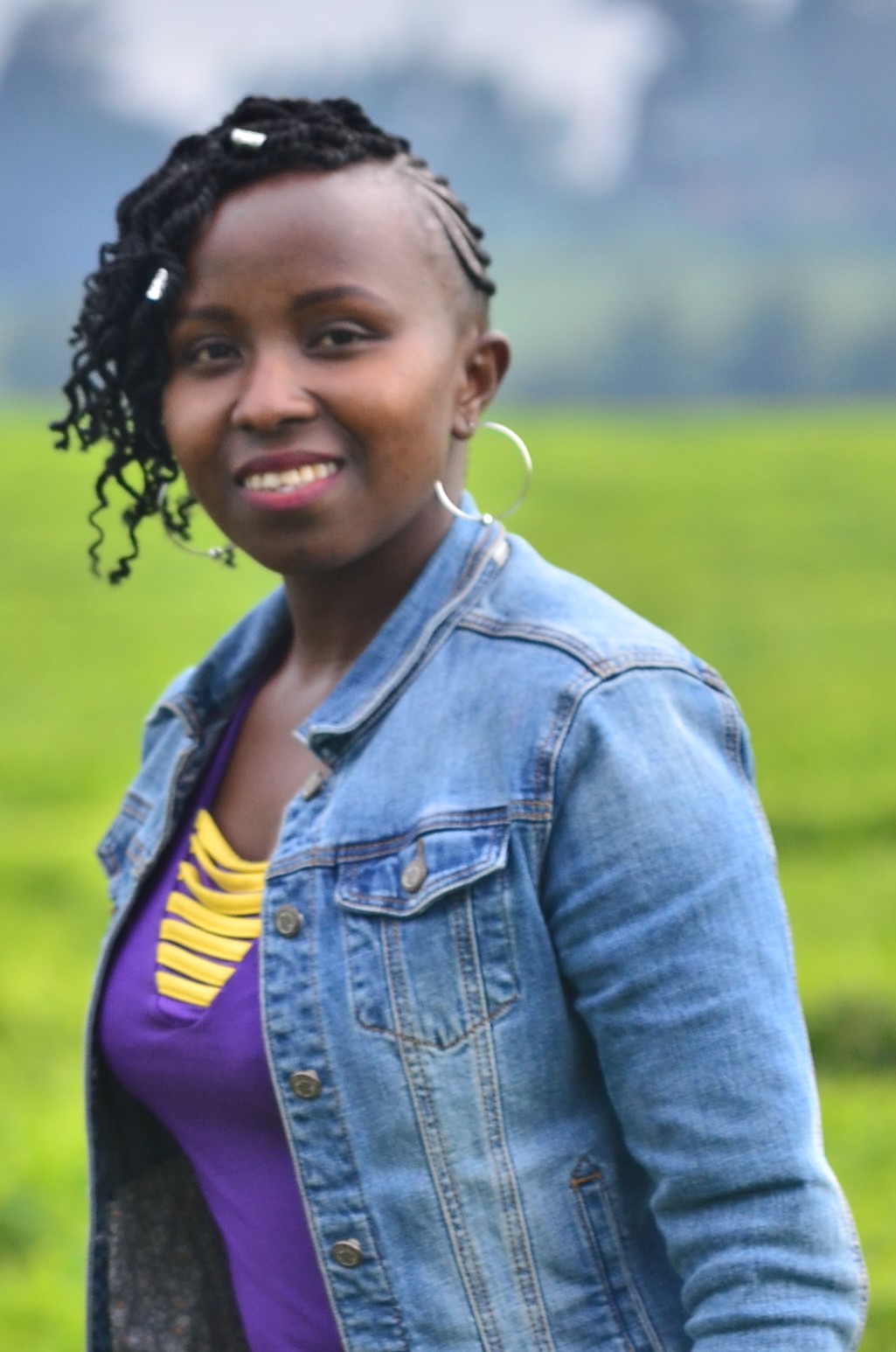 Author Caroline Kerichu