The editors of Conservation Biology are excited to celebrate our authors who contributed the highest quality papers published in the journal in 2017!
By celebrating these authors with awards and recognition, we aim to highlight the importance of the field of conservation biology, and instill a sense of pride in members of this community.
Here are the awardees for 2017!
Rising Star Award
The Rising Star award considers all student led papers published in Conservation Biology in 2017. This award is judged by a group of our Senior Editors and aims to recognize outstanding student researchers and communicators.
1. Caitlin Littlefield for "Connecting Today's Climates to Future Climate Analogs to Facilitate Movement of Species under Climate Change"
2. co-2nd place: Kiran Dhanjal-Adams for "Setting Conservation Priorities for Migratory Networks under Uncertainty" (along with one other paper that ranked equally)
2. co-2nd place: Erica Nielsen for "Multispecies genetic objectives in spatial conservation planning"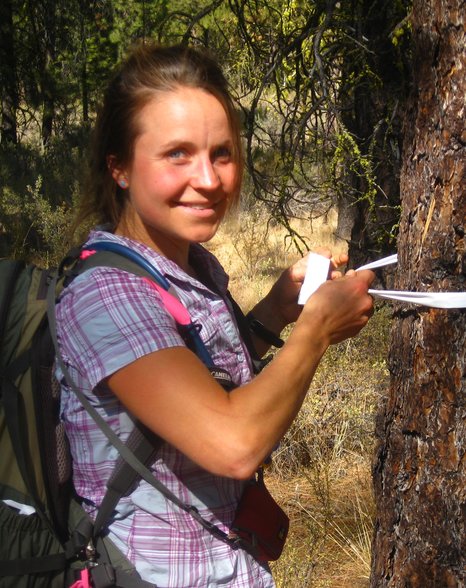 Caitlin Littlefield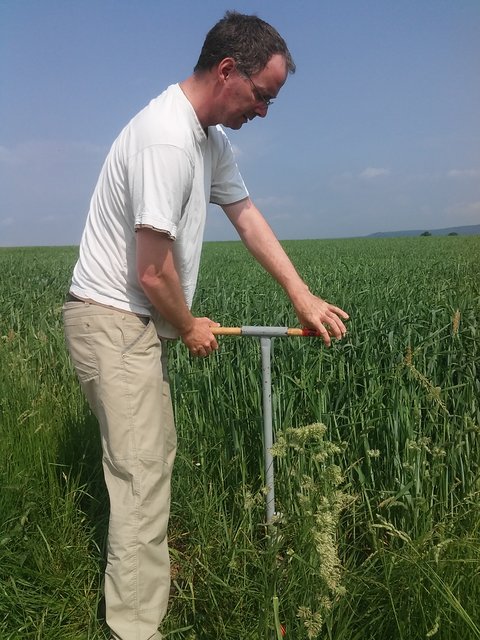 Péter Batáry in Eastern Germany next to a large conventional winter wheat field drilling a funnel trap to catch ground-dwelling arthropods.
"I feel very honored together with my co-authors. In fact, agri-environment schemes attract a huge scientific and political interest, as it is the major tool in farmland conservation in Europe. We stress, however, that their biological effectiveness has to be improved, especially now, when the public also more and more realizes the shock of biodiversity loss."
Highest Altmetric Score
Highest Altmetric Score of papers published in Conservation Biology in 2016; Altmetric data extracted on 23 January 2018.
1. Damon Hall, for "The City as a Refuge for Insect Pollinators"
2. Amy Hinsley, for "Estimating the Extent and Structure of Trade in Horticultural Orchids via Social Media"
3. Joseph Harrison, for "Assessing the extent and Nature of Wildlife Trade on the Dark Web"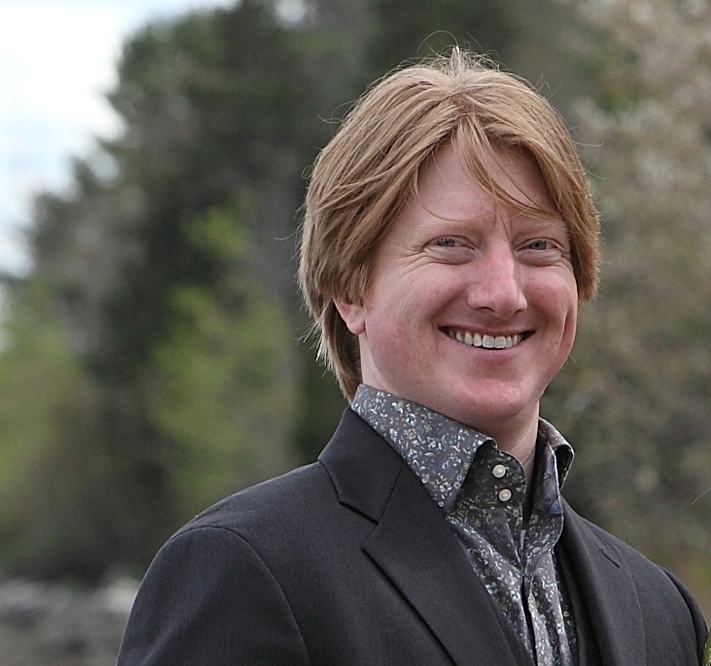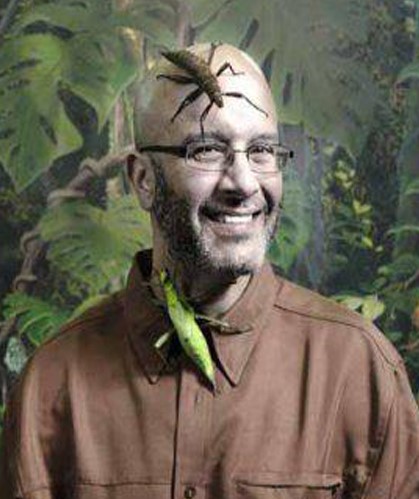 Damon Hall and second author, Gerardo Camilo
"We are honored this paper has resonated with so many. Like the conservation status of most all taxa, insect pollinator species diversity and abundances suffer from taken-for-granted values and underexamined "normal" land-use behaviors. Humans write these cultural rules; we can rewrite them. "The city as a refuge for insect pollinators" challenges us to see ourselves and our cities anew, not as always part of the problem but as poised to improve the functioning of the places where we live."