The Society for Conservation Biology is proud to announce the selection of Dr. Debborah Luke as its new executive director. Dr. Luke comes to SCB from the Association of Zoos and Aquariums, where she served as Senior Vice President of Conservation and Science.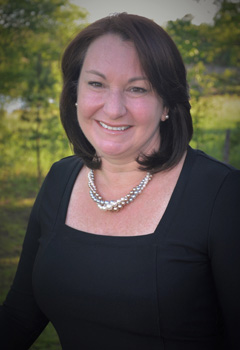 SCB Executive Director Debborah Luke.

"Debi is a forward-thinking strategist who will use her dynamic and collaborative leadership skills to move SCB forward," said Heather DeCaluwe, the Society's interim Executive Director since September 2016. "We are excited by her vision for the future of SCB, and her desire to galvanize the Society in ways that will best serve the interests of our members."
Dr. Luke was selected following an extensive international search that targeted executives from non-profits, NGOs and the private sector.
"SCB is extraordinarily fortunate to find someone with so much experience and passion to come into this important role," said SCB President James Watson. "Dr. Luke takes the reigns as SCB continues to grow internationally, not just with more meetings, but with more active engagement by our members in local, national and international policy realms. The Board of Governors looks forward to working with her to ensure all members get the most out of the Society."
Dr. Luke brings extensive experience in program development and nonprofit management in the areas of membership, operations, and fundraising. As Executive Director, she will work with Society staff and its Board of Governors to provide strategic leadership, operations management, external partnership-building, and help implementing the short and long term goals of the Society's strategic plan.
"The role of the Society for Conservation Biology is more important than ever," Dr. Luke said. "One of the things I most look forward to is helping to maximize the power of the SCB collective by recognizing and advancing the capacity, reach and collaboration amongst the membership's individuals."
Dr. Luke's experience in conservation science and extensive background in building partnerships across cultures and political borders can help to achieve that goal.
At the Association of Zoos and Aquariums she was instrumental in setting up the collaborative, science-based wildlife conservation program SAFE: Saving Animals from Extinction. The program helps AZA members to become directly involved in conservation efforts, elevate their conservation science, and grow their strategic partnerships.
Prior to her work at AZA, Dr. Luke served as Director of Education and Research at Sea Life Park, a marine mammal park, bird sanctuary, and aquarium in Hawaii. There she created a new research department to support ocean science and education programs and became the first to obtain a John H. Prescott Grant for the Hawaiian Islands. She also launched the Manatee Care Department at the Mote Marine Laboratory and Aquarium in Florida.
From field work to program management and executive leadership, Dr. Luke will draw on more than 20 years' of experience in all aspects of conservation science to help SCB achieve its goals to increase the application of science to management and policy, strengthen organizational and group capacity, serve the interests of its members, and facilitate the creation and dissemination of conservation science.
"The Society should serve as the 'glue' that connects and holds the network of conservation scientists and practitioners together and provide the coordination and services needed for the membership to work together on vitally important topics," Dr. Luke said. "It should provide the voice needed to tell the stories of individual efforts and successes, but just as importantly, and perhaps more importantly, the voice of the collective. It should also serve as the world's leading representative for conservation biology scientists and practitioners and use the power of the collective to advance policy decisions that result in increased conservation."
Debborah E. Luke holds a Ph.D. in Cognitive Neuroscience and Psychology. She will lead the world's largest professional society that is dedicated to advancement of the science and practice of conserving Earth's biological diversity. SCB is the professional home of more than 4,000 conservation scientists, practitioners, academics and students. It publishes the scientific journals
Conservation Biology
, the flagship journal in its field since 1987, and
Conservation Letters
. SCB comprises seven regional sections, dozens of local chapters, and six topical working groups. It hosts the
International Congress for Conservation Biology (ICCB)
, a global forum for addressing conservation challenges and for presenting and discussing new research and developments in conservation science and practice. The Society's 28th ICCB takes place this 23-27 July in Cartagena, Colombia. SCB also administers the
David H. Smith Conservation Research Fellowship
.