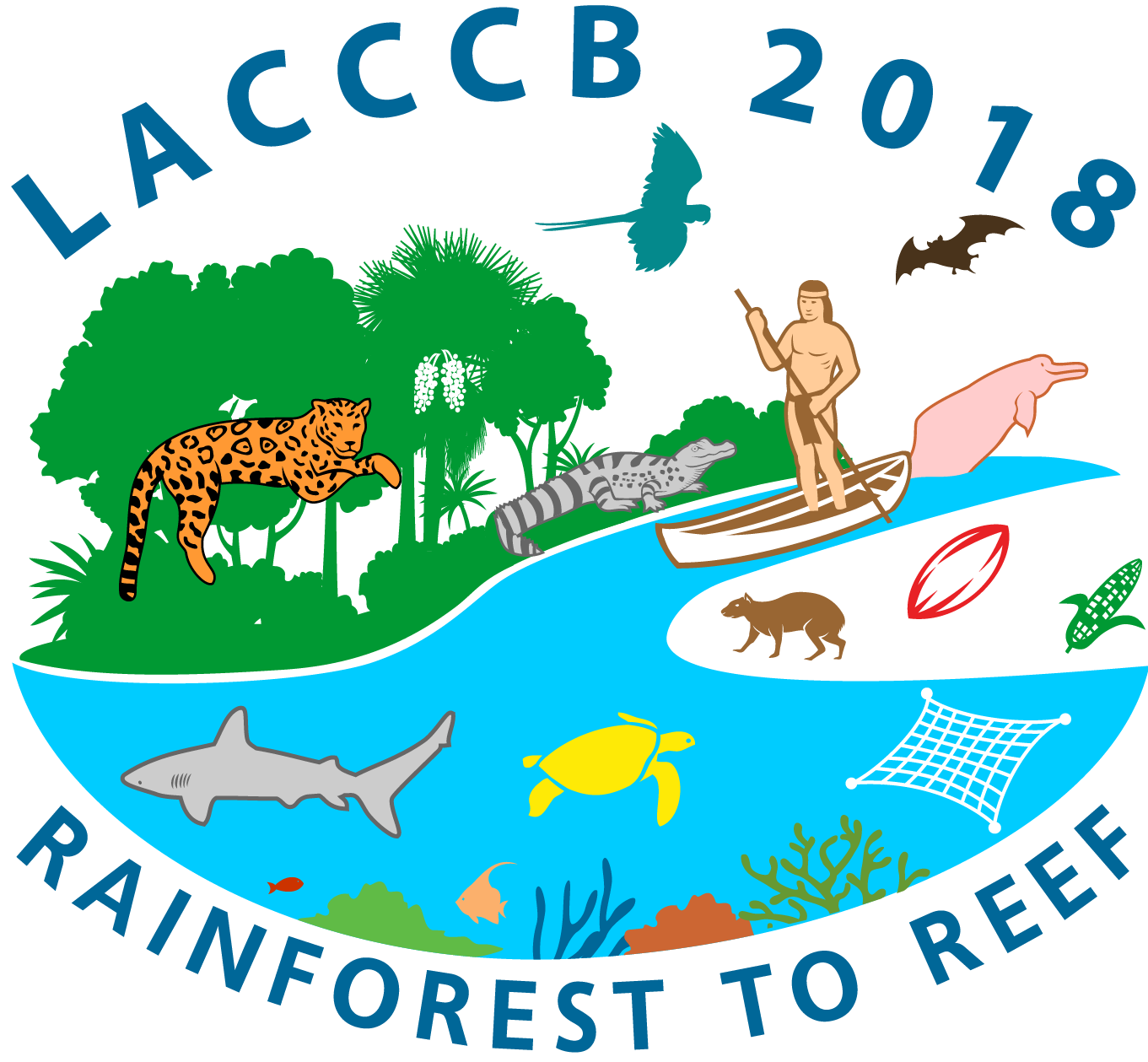 The LACA Section is hosting its inaugural Latin America and Caribbean Congress for Conservation Biology (LACCCB 2018), July 25 – 27, 2018, in Trinidad and Tobago. The conference theme is "Strengthening Conservation Connections Between the Caribbean and the America's". Trinidad and Tobago are two islands that together comprise the southernmost nation in the Caribbean. These islands were connected to the South American mainland only 10,000 years ago and therefore host a rich level of flora and fauna. Naturalists flock to the islands as there are many more species of birds and butterflies in Trinidad and Tobago than on any other Caribbean island, including 15 varieties of hummingbird (in all some 130 species of birds).
LACCCCB has a packed full conference schedule with plenaries, workshops, symposia, field trips and more. This year's plenary talks include local and regional scientists who will explore the depths of marine conservation, cross-national terrestrial biodiversity initiatives, and the policy implications of scientific research. Workshops include sessions on whale sharks, science communication, women in nature networks, and interdisciplinary approaches to conservation.
LACCCB 2018 Symposiums
We have six confirmed symposiums. Details can be found by clicking the links below:
Mechanisms of conservation and restoration in private lands as a tool for the conservation of strategic ecosystems
An insight into the Orinoco mining Arc: its implications for Venezuela and the Eastern Caribbean
Marine Biodiversity Across Borders: Challenges and Solutions
From Endemics to Invasives: Freshwater Fish Conservation in the Caribbean
Bird and Mammal Conservation in the Neotropics: from regional patterns to local conservation actions
Agricultural landscapes across the Caribbean and the Americas: conservation through a prominent crop/s approach
Funding: LACA has made a concerted effort to provide funds to colleagues with the highest need for assistance. This year, a majority of our available funds have gone to our Venezuelan colleagues, whom given the current political atmosphere in their home country, have struggled to find the means to attend scientific conferences. There continues to be available funding for participants on the LACCCB website.
Early Registration for #LACCCB2018 closes May 11th.
More information about the LACCCB conference can be found here.
And on the LACA Section Facebook and Twitter (@LACA_SCB) using the hashtag #LACCCB2018.
---