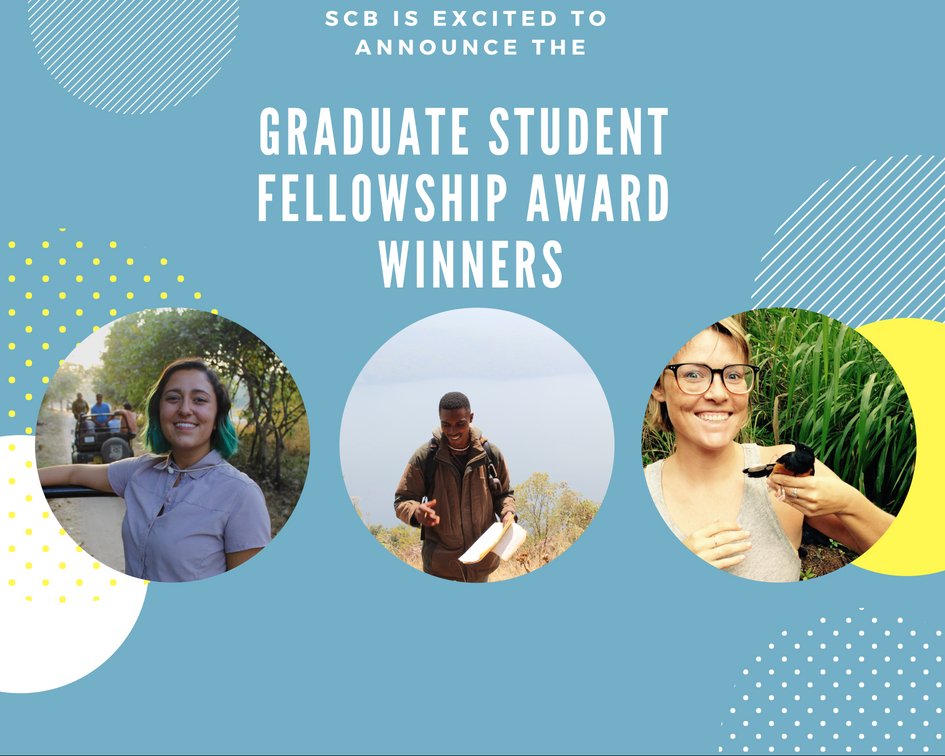 The Society for Conservation Biology is excited to announce the winners of the 2018 Graduate Student Research Fellowship Awards!
Ten winners have been awarded a $1,000 fellowship to carry out field research on their topic area in conservation. Topics range from mitigating the destructive effects hammerhead sharks have on fishermen successes to soil erosion.
These young scientists are forming the next generation of conservation professionals. The Graduate Student Awards both recognize their accomplishments and encourage these budding researchers to continue to pursue their field studies by giving them a jump start in their area of focus.
Congratulations to the winners:
Shannon Rivera
Julia Mason
Jackie Delie
Brooke Friswold
Lalarisoa Voninjanahary Rakotoarimino
Eszter Collier
Melissa Arias
Valery Binda Aghah
Markis Pesco
Sarika Khanwilkar

To learn more about these awardees and their research, stay tuned for future Membership Spotlights and social media posts!