SCB News Blog
The SCB News Blog is the best source for member-oriented news from the Society for Conservation Biology. Here you'll find an account of what's new at SCB, coverage of SCB members in the news, and conservation-related commentary and reportage.
Come often and be informed of the goings-on in this global community of conservation professionals dedicated to advancing the science and practice of conserving Earth's biological diversity.
Have a story you'd like to share in the SCB News blog? E-mail us your idea.
Listed in 2020.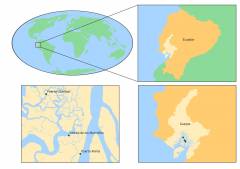 As COVID-19 continues to change our daily lives and the world around us, we wanted to learn how it was affecting our members. We asked our community how have you, your research or the communities you work in been impacted by COVID-19? This is how COVID-19 affected three mangrove communities located in the Gulf of Guayaquil.
Read More