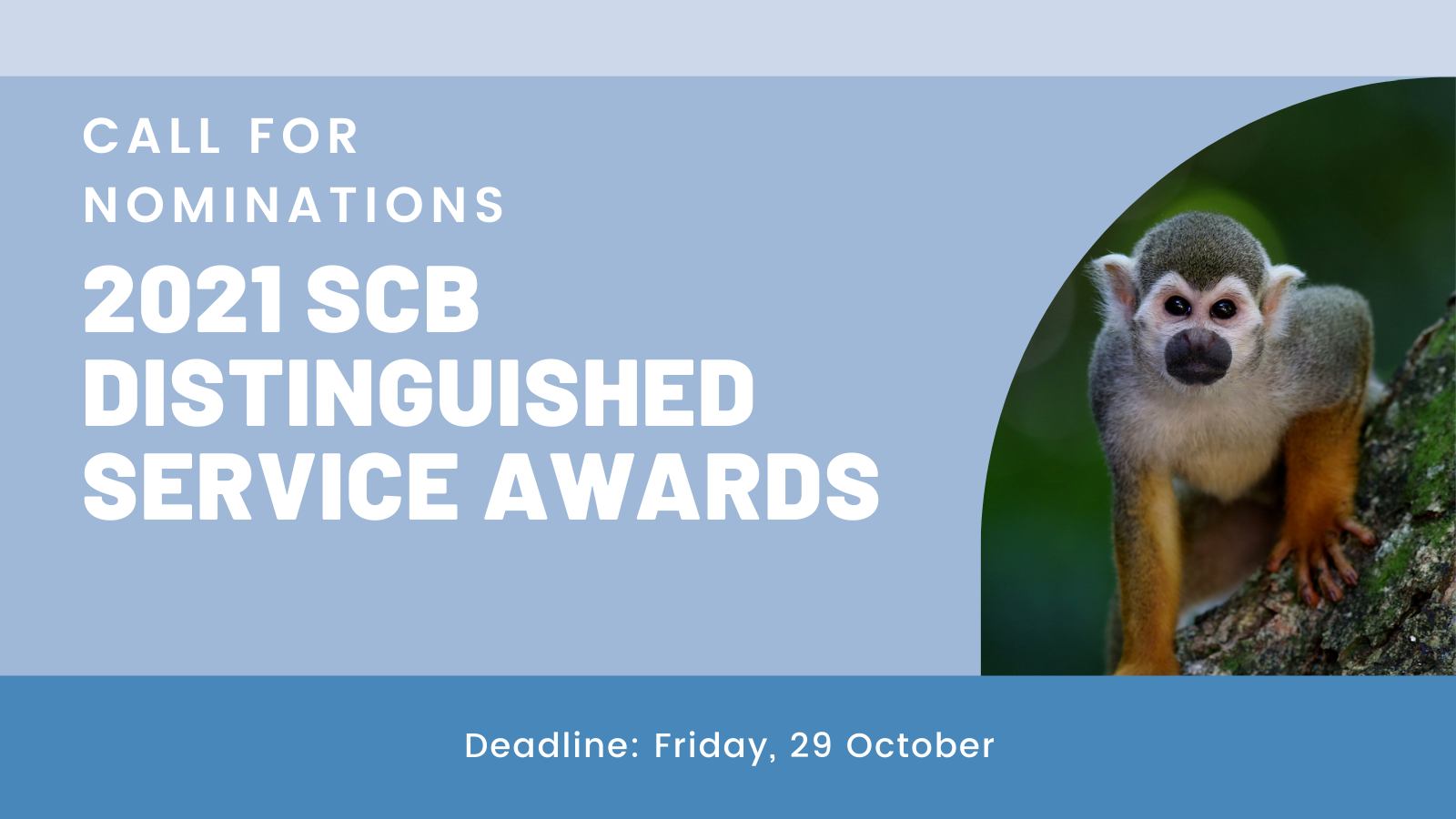 The Society for Conservation Biology is excited to announce its Call for Nominations for 2021 Service Awards!
From early career scientists and change-makers to well-known conservation practitioners and leaders, SCB award winners make extraordinary contributions to biodiversity conservation and further the mission of SCB.
Winners will be honored virtually at SCB's 2021 International Congress for Conservation Biology (ICCB 2021) in December.
The deadline to submit nominations for SCB Service Awards is now Friday, 29 October 2021.
SCB will present up to five Distinguished Service Awards at ICCB 2021 to individuals, groups or institutions for distinguished service in biodiversity conservation. Individuals may also be nominated in the following special categories of Distinguished Service Awards:
The Early Career Conservationist Award honors achievements in conservation by professionals early in their careers (no more than 10 years since leaving school).

The Conservation Beacon Award recognizes women of marginalized and multiply marginalized status that are traditionally under-served within higher education.

The Edward T. LaRoe III Memorial Award recognizes the innovative application of science to resource management and policy. Preference is given to employees of government agencies or individuals who have spent at least part of their career in public service.
Visit the 2021 SCB Service Awards Nomination page to learn about each award category and how to submit the nominations form. Non members are eligible to win an award, but you must be a member to make a nomination. Self-nominations are accepted. All nominations must include at least two letters of support.
Learn more about SCB's Awards Program here.
Questions? E-mail Awards Committee Chair Eduardo Gallo Cajiao.