Deadline Extended: Nominations due by 17 September, 2020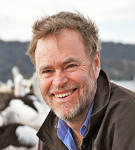 This year is a big election year. SCB needs to elect our next president to lead the Society starting as president-elect in July 2021 for a four-year term (down from six) -- including two-years as president-elect and two-years as president. We also have a vice president of membership position to fill, which has a four-year term.
Leadership in the Society for Conservation Biology is very important; strong and effective leaders are critical for our future. As the current chair of the Governance Committee and a past president of Oceania section, I have found leadership in SCB very rewarding.
Please focus your minds on the upcoming election of our next SCB leaders – it may be you or someone you admire.
The president-elect must have previous experience on the SCB Board of Governors (review the list of eligible candidates). The position works closely with the president to maintain a consistent vision over the long-term and is responsible for the Global Conference Committee.
The vice president for membership serves as a liaison between SCB members, Chapters, and the Board. The position does not require previous board experience.
Review the terms of reference for more on qualifications and responsibilities for each position.
As we say in Australia, we would love to choose from a 'Melbourne Cup field.' This $8 million horse race purportedly 'stops a nation' with its large field of top-notch horses. That's to say, it would be great for SCB members to have a long list of potential future presidents and vice presidents to choose from.
We hope that you throw your hat in the ring or nominate someone who you think will make a great leader for SCB. If you're interested, please fill out the Call for Nominations Form.
We need enthusiastic and committed leaders who can grow SCB and influence conservation around the world, with our science, policy and management expertise. Let's hope 2021 is a great year for leaders and conservation and for meaningful progress in our march for racial equality and justice worldwide. Intergenerational equity and conserving the biological and human diversity of our world could never be more important.
Richard Kingsford
Chair of the SCB Governance Committee