Bat roosting crisis in Kenya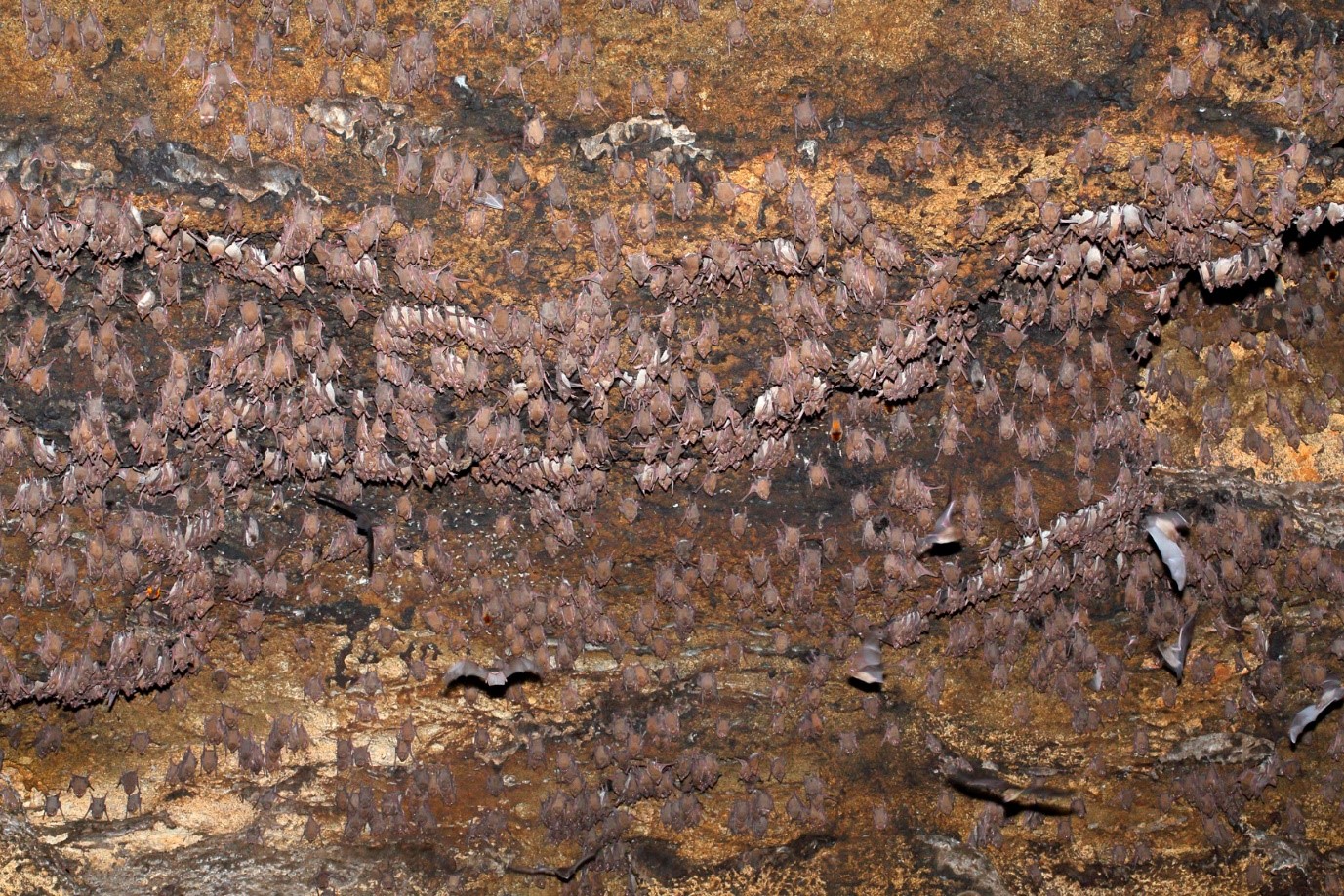 By Simon Musila, Paul W. Webala, Robert Syingi, Aziza Zuhura, Jens Rydell
When 10% of Kenya's land was envisaged as protected areas such as National Parks, Wildlife Reserves and Hunting Preserves, lawmakers possibly dwelled on charismatic mammals, ecotourism, water catchment, precious timber and natural areas with few settlements (Bennun and Njoroge, 1999). The smaller species, especially bats, were not considered a big deal. Yet, bats comprise as much as 27% of Kenya's mammals (Musila et al., 2019), and are brilliant in their own right!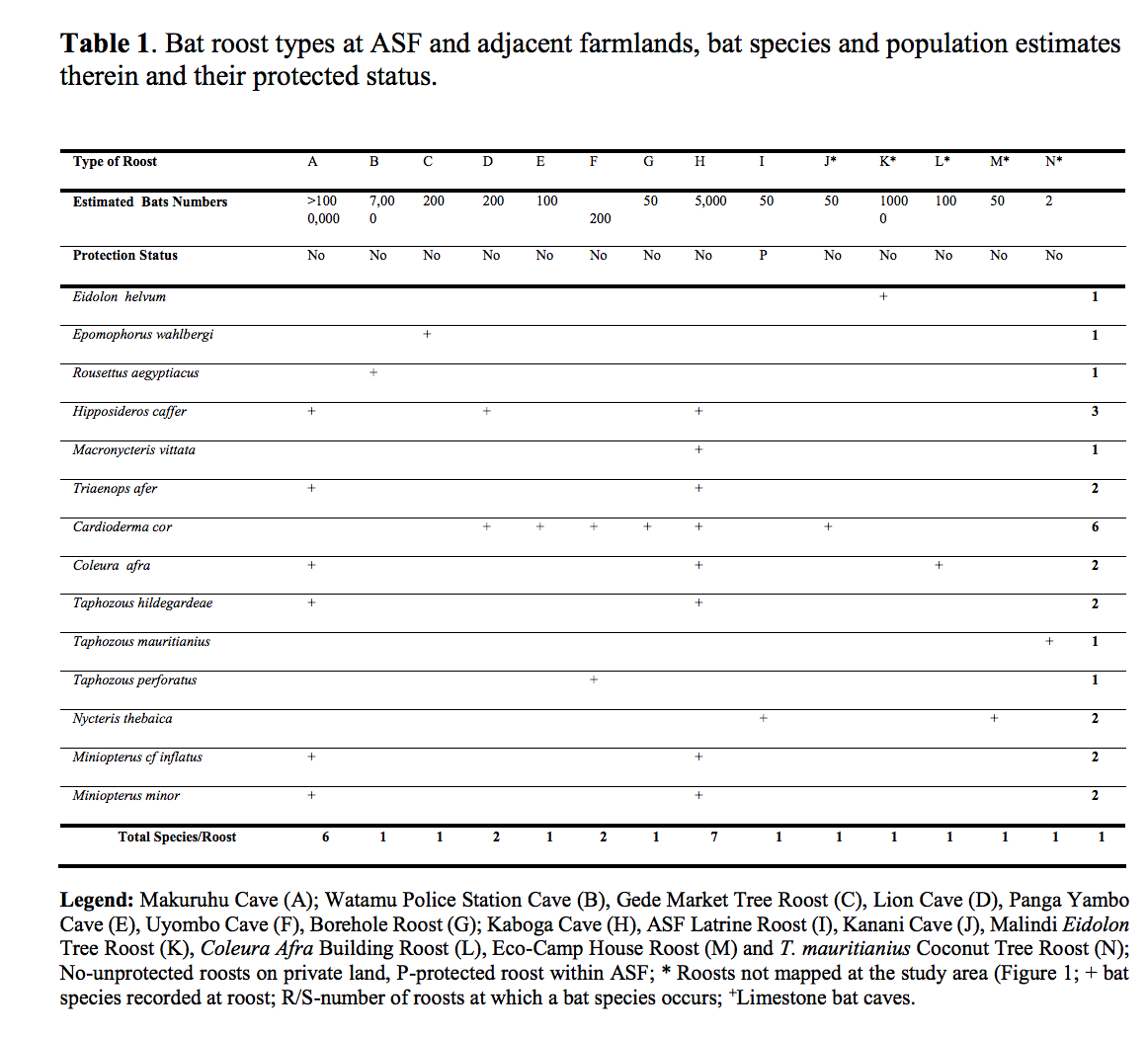 Efforts for bat conservation must consider the distribution of their roost sites within the protected area system, more importantly, caves teeming with bats. Roost availability affects bat species distribution and abundance (Kühnert et al. 2016) and, perhaps most importantly, the ecosystem services they provide (Boyles et al. 2011).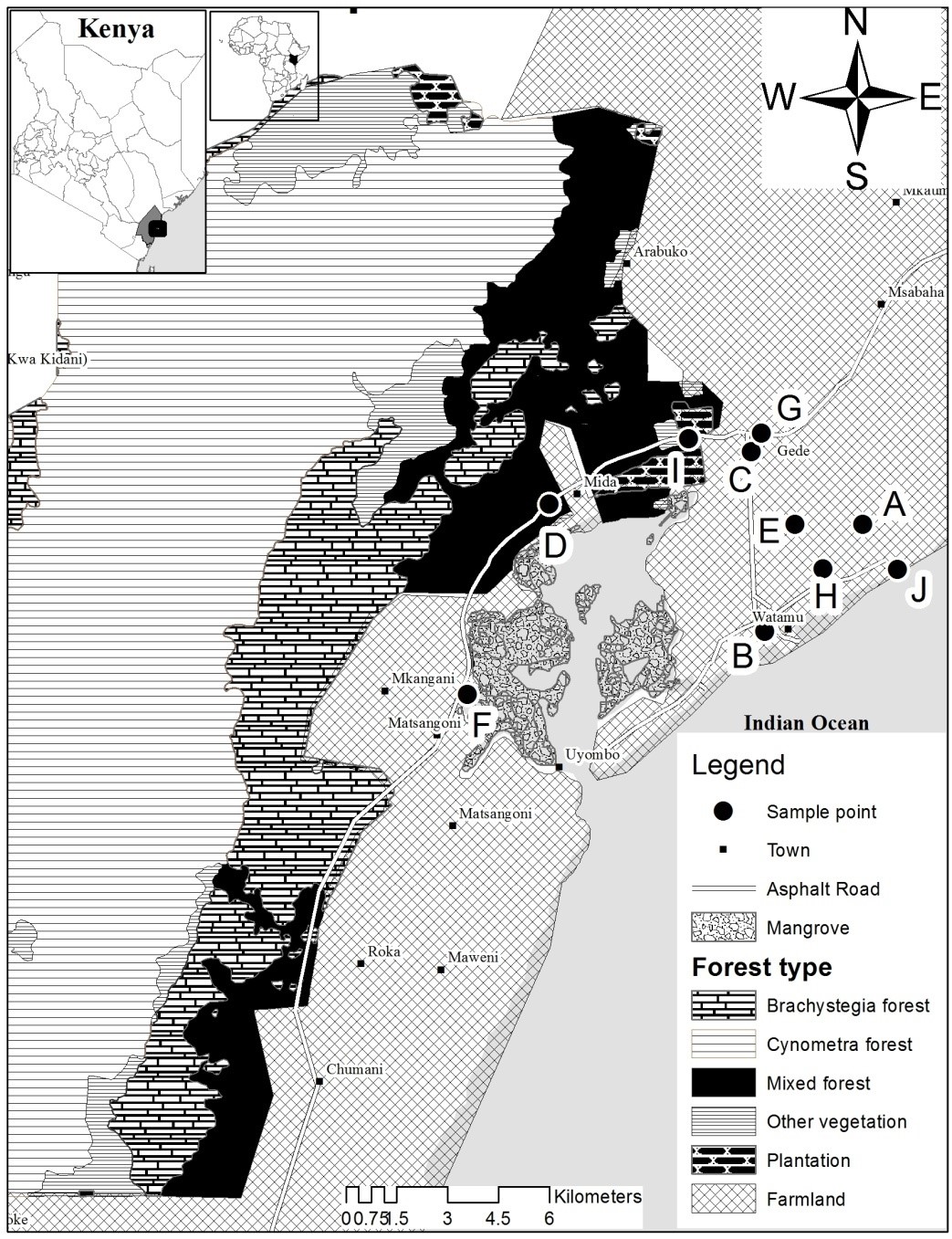 Kenya's Arabuko-Sokoke Forest (ASF) is the largest and contiguous (41,600 ha) coastal forest in eastern Africa (Bennun and Njoroge, 1999). Our ongoing study of bats at this forest and adjacent farmlands have confirmed the existence of at least 25 bat species (Musila et al. 2019 in press). Additionally, we have identified 14 bat roosts in the area, 13 occurring on the adjacent farmlands (Table 1, Fig. 1). The existence of many bat roosts outside ASF, including many others on private lands (Webala, unpublished data), south of Mombasa, is a pointer to the establishment of many protected areas in Kenya, which excluded bat roosts and in hindsight was a blunder. Roosts on private land are endangered as they are easily disturbed, modified, destroyed or even razed down for other uses not conducive to bat conservation. The situation is aggravated by the lack of laws protecting bats and roost sites in Kenya, and environmental impact assessments are rarely conducted to assess effects of infrastructure development on bats. Furthermore, like in other parts of Africa, Kenyans in general have negative attitudes towards bats (Musila et al. 2018), which leads to their persecution and destruction of their roost sites (Webala et al. 2014).
To ensure the survival and persistence of bats in Kenya, there is an urgent need to conduct a countrywide documentation and mapping of bat roosts, initiate bat awareness campaigns among communities, academicians and policy makers, and actively implement conservation programs to safeguard roosts of multiple bat species (Table 1, Fig. 2).
---
References
Bennun, L.A. and Njoroge, P. (1999). Important Bird Areas in Kenya. Nature Kenya, Nairobi, Kenya.
Boyles, J.G., Cryan, P.M., McCracken, G.F. and Kunz, T.H. (2011). Economic importance of bats in agriculture. Science 332: 41–42.
Kühnert, E., Schönbächler, C., Arlettaz, R. and Christe, P. (2016). Roost selection and switching in two forest-dwelling bats: implications for forest management. European Journal of Wildlife Research 62:
Musila, S., Monadjem, M., Webala, P. W., Patterson, B. D., Hutterer, R, De Jong, Y.A., Butynski, T. M., Mwangi, G., Chen, Z-Z. and Jiang, X-L. 2019. Zoological Research 40(1): 1–50.
Musila, S., Gichuki, N., Castro-Arellano, I. and Rainho, I. (2019). Composition and diversity of bat assemblages at Arabuko-Sokoke Forest and the adjacent farmlands, Kenya. Mammalia (in press).
Musila S., Pavol, P. and Nathan, G. (2018). Knowledge and perceptions of, and attitudes to, bats by people living around Arabuko-Sokoke Forest, Malindi-Kenya, Anthrozoös 31:2, 247-262.
Webala, P. W., Musila, S. and Makau, R. (2014). Roost occupancy, roost site selection and diet of straw-colored fruit bats (Pteropodidae: Eidolon helvum) in western Kenya: the need for continued public education. Acta Chiropterologica 16(1): 85-94.
---
Simon Musila, Aziza Zuhura & Robert Syingi, Mammalogy Section-Zoology Department, National Museums of Kenya, P.O. Box 40658-00100, Nairobi, Kenya
Paul W. Webala, Department of Forestry and Wildlife Management, Maasai Mara University, P. O. Box 861-20500, Narok, Kenya
Jens Rydell, Department of Biology, Lund University, S-223 62 Lund, Sweden