Welcome to the Latin America and Caribbean Section
---
The Latin America and Caribbean Section was formed in 2003 to unite conservation efforts in Central and South America. As part of the Society for Conservation Biology, the Section is able to pull on the influence and abilities of its members to facilitate efforts in this region.
LACA News
LACA Section Hosts its First Congress
The LACA Section held its first ever Latin America and Caribbean Congress for Conservation Biology in July 2018 in Trinidad & Tobago.
Visit the post congress follow up page on the LACCCB 2018 website for more information about the outcome and events at the Secton's first congress. You can also learn more about the congress on the LACCB 2018 Facebook page. For questions about the Congress email LACCCB2018@conbio.org.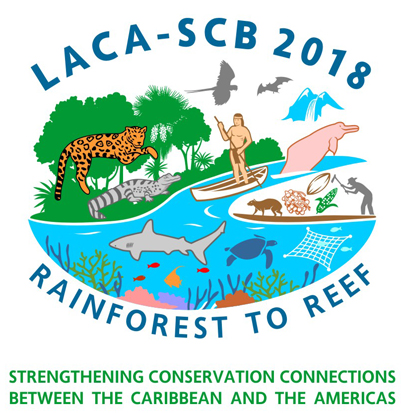 LACA Invites You to Organize a Local Chapter of SCB!
The newest Chapter of the LACA Section of SCB is the Southern Cone of South America Chapter. Chapters in Colombia are currently forming. Click HERE to know more about this. Or email our Chapters Director HERE.
-----
We're on Facebook and Twitter! Come join us!
Contact LACA's Board of Director's by email: lacabd@conbio.org
FREE Online Publications for SCB Members in Developing Countries - click here for more information