LACA Board of Directors
Current Board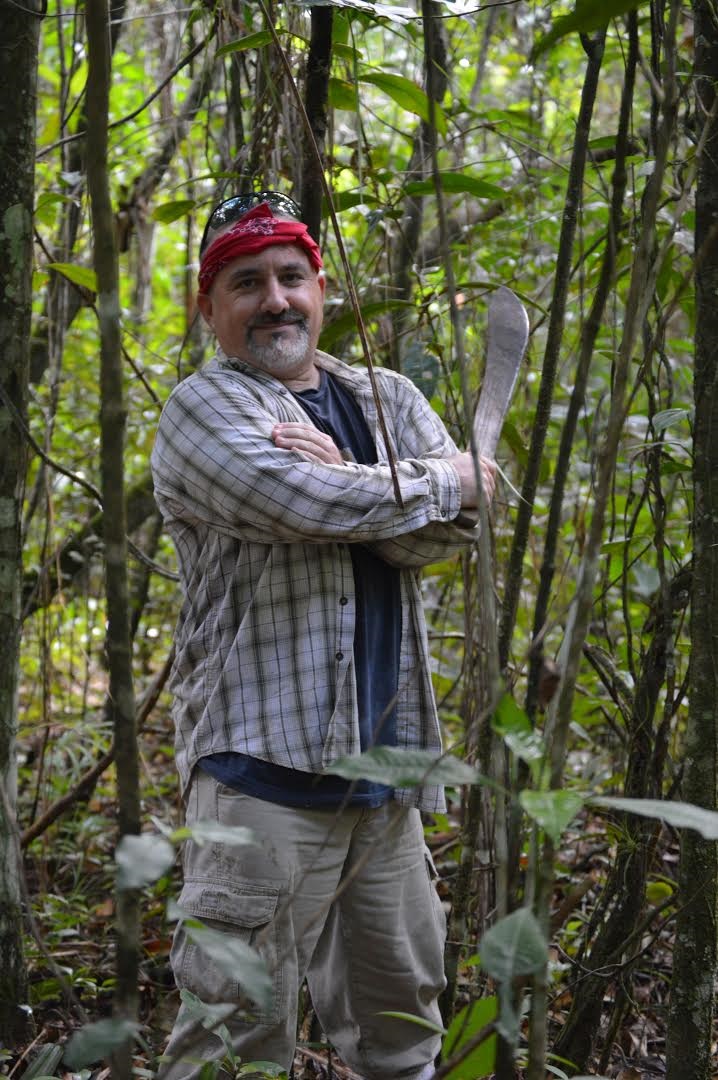 President: Anthony J, Giordano
Term End Date: 31 December 2019
President; S.P.E.C.I.E.S./LifeScape International, Inc. and Texas Tech University, United States
S.P.E.C.I.E.S.; WFA; CXL; LACCCB
Anthony is founder and director of S.P.E.C.I.E.S. (Society for the Preservation of Endangered Carnivores and their International Ecology Study), the first and only organization dedicated entirely to the conservation of the world's mammalian carnivores and the landscapes they depend on. He holds a double B.Sc. (Honors) in Zoology and Environmental Science (Long Island University), an M.Sc. in Applied Ecology & Conservation Biology (Frostburg State University), and a Ph.D. in Wildlife Science and Management (Texas Tech University). Anthony's research focuses on all aspects of carnivore biology and natural history, with an emphasis on those topics and issues with direct conservation relevance. He is also an active conservation practitioner, working to reduce human-carnivore conflict and mitigate other threats to the survival of carnivore populations. Anthony received a Fulbright Scholarship for his pioneering work in the Gran Chaco of Paraguay, which lead to the first scientific study of jaguars in the country and the most established regional conservation program for the species. He is also President of the Wild Felid Research & Management Association (WFA), an Applied Conservation Innovations Fellow with conservation technology leader ConservationXLabs (CXL), and a member of three IUCN SSC Specialist Groups: Cat, Small Carnivore, and Peccary. Anthony has previously served the members of the LACA Section twice as CFO and once as its President Elect, and chaired the LACA Section's first Congress in Conservation Biology in 2018 (LACCCB).
---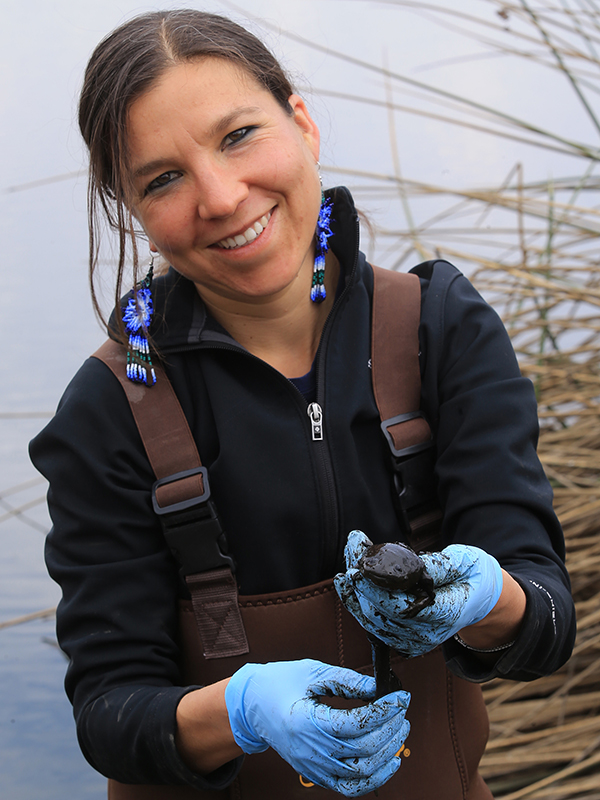 Interim President-Elect: Karla Pelz Serrano
Term End Date: 31 December 2019

CBS Universidad Autónoma Metropolitana-Lerma, Mexico
Karla is a professor in the Department of Environmental Sciences at the Universidad Autonoma Metropolita in Lerma, Mexico. She obtained a B.S. in Biology from the Universdad Autonoma de Queretaro, Mexico, a PhD in Natural Resources and Wildlife Management from the University of Arizona. During the last ten years, Karla has worked in wildlife and habitat conservation projects in northwestern Mexico and southwestern U.S., and seen first-hand the degradation of ecosystems to the point which they can no longer sustain native species. This is the reason why she is interested in the conservation and restoration of species and their habitat, and in the identification of important areas for the conservation of biodiversity. Karla has worked in projects for the conservation of the American beaver, black tailed prairie dogs, black-footed ferrets, black bear, and raptors.
Besides her research interests, she is also very interested in the development of new scientists. This is why she has taught different courses to transmit the importance of studying and conserving biodiversity. Teaching courses at the undergraduate and graduate level gave her the opportunity to show students how to generate research projects, how to carry them out and how to communicate their findings. Currently, as a professor at the Universidad Autónoma Metropolitana-Lerma, she have the opportunity to aid in the formation of young conservation biologists with a holistic view of the problems that biodiversity faces today. Karla is interested in conducting research on focal species in Mexico that required immediate conservation actions such as the axolotl, the volcano rabbit, flying squirrels, among others.
---
Chief Financial Officer: Tsitsi McPherson
Term End Date: 31 December 2019
State University of New York at Oneonta
---

Director of Communications: Nicolette (Nikki) Roach
Term End Date: 31 December 2019
PhD Student, Texas A&M University
Nikki Roach is a conservation biologist, based at Texas A&M University. She is currently working on her PhD in Colombia where she studies how land use and climate change impact amphibian and coffee farming communities. She has a M.S. from Clemson University where she studied the impact of sea level rise on marsh bird communities and a B.S. from University of California, Davis. Nikki is an associate conservation scientist at the Austin-based NGO, Global Wildlife Conservation, and a member of three IUCN specialist groups – amphibians, climate change, and small mammals (SMSG). Nikki was the project manager for the SMSG for two years where she was in charge of updating the IUCN Red List assessments for 1,000 small mammal species across the America's. She has collaborated with scientists from all across the America's and the UK. Nikki was a Fulbright Fellow in Colombia from 2017- 2018 where she collected data for her dissertation, working alongside local partners, including a new NGO created by her friends and research assistants Fundación Atelopus. Follow Nikki on Twitter @niksroach.
---
Director of Chapters: Osvaldo Eric Ramirez Bravo
Term End Date: 30 June 2020
Universidad Autonoma de Puebla, Mexico
Eric Ramírez is a full-time researcher-professor at Universidad Autonoma de Puebla in central Mexico. He holds a Bachelors degree in biology from Universidad de las Américas, Puebla, a Masters in Natural Resource Management from Universidad Autónoma de Querétaro and a PhD in Biodiversity Management from University of Kent. He has taken several courses on management of endangered species at Africam Safari and Durrell Wildlife Conservation Trust. His research interests cover several aspects of conservation biology, ranging from species biology to environmental education and citizen science. Currently, he directs several projects relating to carnivore conservation, dealing with distribution, ecology and management of otters and felids in central Mexico. He has received funding from National Geographic, Panthera, Durrell Wildlife Conservation Trust and CONACYT. He has published numerous research articles in national and international journals and has given numerous posters and oral presentations in national and international conferences. He is part of the National System of Researchers, of the expert group on "conservation and sustainable use of the jaguar and other wild felids", of the group on "conservation of tropical otter", and of several professional groups at national and international levels.
---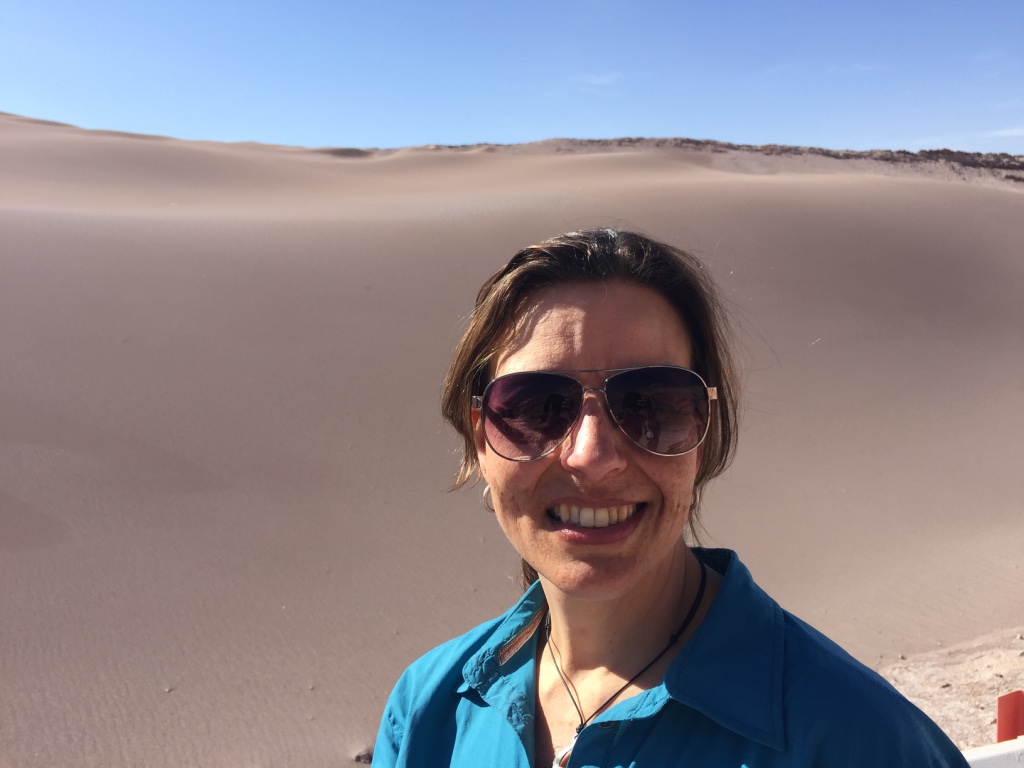 Director of Education: Patricia Manzano Fischer
Term End Date: 30 June 2020
UNAM Universidad Nacional Autónoma de México
Patricia Manzano has a bachelor's degree in biology from the Universidad Nacional Autonoma de Mexico (UNAM), and an M. Sc. from the Edward Grey Institute of Field Ornithology, University of Oxford, England. From 1994 – 2005, she was responsible for the bird conservation research "Ecology and conservation of the prairie dog ecosystem in northwestern Chihuahua, Mexico" at the Institute of Ecology, National University of Mexico (UNAM). Her work with grassland birds was important in the creation of the Janos Biosphere Reserve, in Chihuahua, México. Her outreach materials and environmental education work helped to create awareness among the local population of the Janos region, resulting in the public support to the Reserve. Patricia has been involved in projects to solve conflicts between birds and utility lines including: research and implementation of solutions to the raptor electrocution problem in the state of Chihuahua and at a national level. She is a member of the Committee on Bird Electrocution and Related Problems with Utility Lines. Formed by CFE, Government agencies, universities and Non-Government Organizations.
She has worked as Project Director for Agrupación Dodo A. C. and coordinated the environmental education activities and bird conservation work. She has developed environmental education programs and produced educational materials on bird watching, grassland birds, rainforest birds, border cats, bison and keystone grassland species such as the pronghorn, golden eagle and prairie dog conservation. She has promoted a bird watching culture in México, translated the Kaufman guide to the birds of North America, produce a booklet on how to start watching birds and had also organized several Bird Carnival´s and a World Bird Festival. She was also a scientific advisor on how to create a habitat for fauna in urban developments, especially on how to attract birds to gardens and parks. She has also work on a project to transform a school into a "Green School" through changes in daily practices like saving energy and reducing consumption. She worked at the Universidad Autonoma Metropolitana (UAM) campus Lerma (UAM) in central Mexico, where she lectured on environmental education, sustainability and social ecosystems, ornithology and bird watching. She assessed the sustainability practices at UAM and is currently working on the sustainability program for the campus.
In recent years, she has been involved in sustainable diets and consumerism. She has published in international and national journals, has many outreach publications and has produced many environmental education materials. She is currently engaged in her PhD in Sustainability Sciences; her research project is on Motivation and beliefs of university students about meat consumption and how to design effective interventions to reach more sustainable diets.
---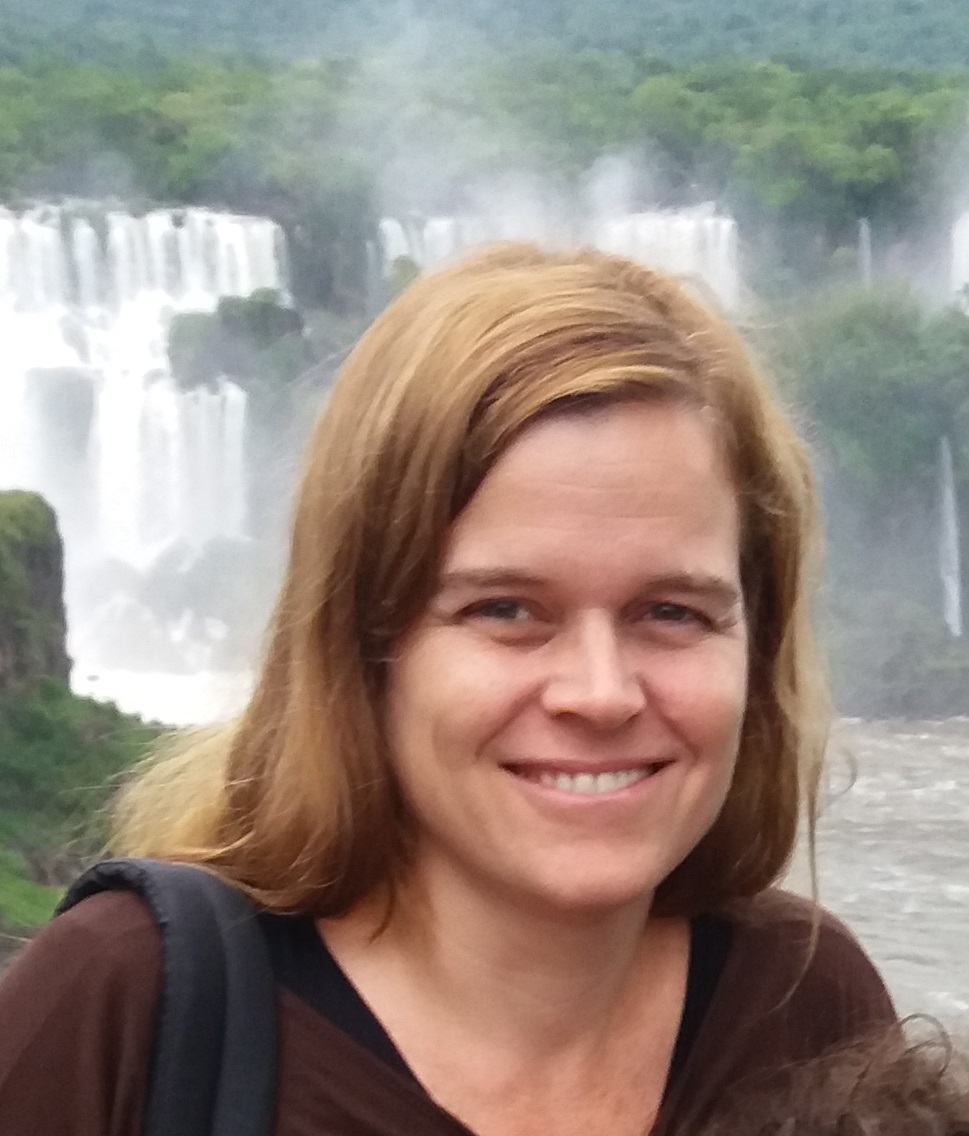 Mariana M. Vale
Term End Date: 30 June 2020
Secretary; Federal University of Rio de Janeiro, Brazil
Mariana Vale is a Brazilian ecologist, with a PhD in Ecology from Duke University (USA), a M.Sc. in Conservation Biology from Columbia University (USA) and a B.Sc. in Biology from the Federal University of Rio de Janeiro (UFRJ). Since 2010, Mariana is a professor at UFRJ's Ecology Department. Mariana's research falls within the Conservation Biogeography sub-discipline, focusing on the prioritization of species and areas for conservation in the Neotropics, both now and under future climate change. She has published scholarly articles prioritizing areas and species in the Amazon and the Atlantic Forest hotspot for based on spatial diversity patterns of birds and mammals; has reassessed the conservation status of a number of rare bird and bat species; and discussed bias in key biodiversity datasets in the region. Mariana is currently the Coordinator of the Biodiversity branch of the Brazilian Research Network on Climate Change of the Brazilian Ministry of Science and Technology, and part of the team of authors of the Sixth Assessment Report of the Intergovernmental Panel on Climate Change (IPCC) of the United Nations.
She has been involved with the LACA section since 2005, first as a member of the section and later as a member of its Board of Directors. She is currently Vice Chair of the Latin America and Caribbean Congress in Conservation Biology (LACCB 2018) Scientific Committee, where she will also lead a symposium, a workshop, and an interactive section.
---
Rachel Graham
Director of Membership
Term End Date: 30 June 2020
MarAlliance, Panama
Dr. Rachel Graham is a conservation scientist with over 27 years of experience in development and environment projects in Latin America, Africa and Oceania. She is the founder and Executive Director of the NGO MarAlliance dedicated to the research and conservation of large marine wildlife such as sharks, rays, turtles and large finfish in several tropical countries. Rachel has dedicated the past two decades to working with traditional fishers on community-based fisheries and the research and conservation of apex marine predators and fish spawning aggregations. A trilingual applied practitioner with widely published research, Rachel's work has led to several conservation wins. In 2011, she won the Whitley Fund for Nature Gold Award for her work with sharks and communities. She is based in Belize with her two sea-loving sons.
---
Future Members
If you are interested in being a member of the Latin America and Caribbean Board you must be a member of SCB and a member of the Section. Generally 2 to 4 board members are elected annually. The Call for Nominations goes out in November or December and the election runs in December or January. Each year section members receive an email about the open positions and the start of the election process. For more information about getting involved with this board, please contact lacabd@conbio.org