Renewable energy for refugee settlements in Uganda
By David K. Nkwanga
The vulnerability of refugees to energy crisis in Kyaka II and Rwamwanja settlements in Uganda was assessed in 2013. A poor access to cooking energy in Kyaka II and Rwamwanja settlements not only threatened food security but also made young girls and adult women susceptible to the risks of gender-based violence while in search for fuel wood in host communities where fuel wood was already scarce. Refugees also happen to be outside the normal supply chain of alternative energy fuels and fuel efficient technologies. Due to the low-income levels, refugees can ill afford alternative cooking energy sources like briquettes even if offered at market prices without a special financing mechanism.
The demand for energy often leads to the more serious environmental problems associated with refugee flows. Losses of over 60% forest cover have occurred in some refugee areas due to gathering of fuel wood by women to cook dry rations provided whereas fresh foods eaten by local communities. Inevitably, a shortfall of 5 metric tons of briquettes in Kyaka II refugee settlement and about 10 tons for Rwamwanja refugee settlement have arisen.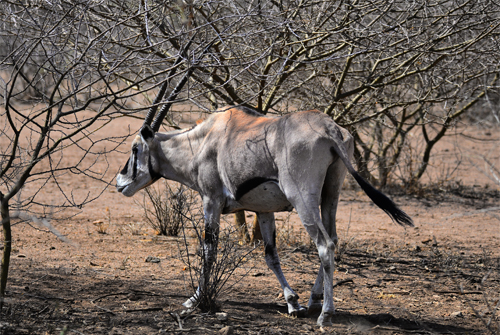 The Energy and Other Integrated Solutions for Refugees (ENERGISER) part of the SAFE (Safe Access to Fuel and Alternative Energy) aims to reduce exposure to violence, ease the burden on fuel wood collecting communities through solutions which will promote safe access to energy and reduce environmental impacts as well. It is a collaborative effort by the United Nations High Commission for Refugees (UNHCR) and Nsamizi Training Institute of Social Development. Through the ENERGISER Project, ADAPT Plus produces and distributes fuel briquettes in refugee settlements.
The briquettes and stoves are made at source with lowest cost possible and by developing distribution and marketing structures with the refugees themselves as active participants. The company makes a very small margin per unit but focuses on mass production to realize substantial profitability. The key points in the value chain are i) The briquette factory ii) Community depots for briquettes and stoves managed by women entrepreneurs iii) Community retailers and households. The strategy also involves linking up with a vocational school for refugees and training a pool of technical personnel in the briquette and stove-making vocations to support project sustainability. The project aims at getting 80% of the refugee in the settlements energy-secure, reduce deforestation to less than 1% in the settlements, eradicate gender-based vulnerability related to energy and provide at least 200 jobs along the briquettes and energy-efficient stoves value chain.
4,000 households have already switched from charcoal and firewood to briquette use as main source of cooking energy.
10,000 households in Kyaka II and Rwamwanja have Improved Energy-saving cook stoves.
200 tons of briquettes have been distributed in a period of 8 months.
Girls in at least 4,000 households are now able to concentrate on their studies and no longer spend much of their time looking for firewood.
A gasification plant powers the machines in the briquette factory from bio-waste material. The by-product from the gasification process forms part of the raw material for the briquettes.
---
David K. Nkwanga is CEO, ADAPT Plus Ltd., Uganda.

​