North America Section Board of Directors
The North America Section of the Society for Conservation Biology has an international following of members that support conservation in North America. The board of directors is an elected body that facilitates the goals and activities of the Section.
Current Members

Jessa Madosky, President
University of Tampa
Term: 1 July 2017 – 30 June 2019
Jessa Madosky is the President of the North America section of the Society for Conservation Biology and a teaching professor at the University of Tampa. She is also the former Vice President for Membership and Chapter Committee Chair of SCB. Her research interests include pedagogy in conservation and environmental science higher education, the intersection between conservation efforts and animal behavior, and human-wildlife interactions. She earned her PhD in Conservation Biology from the University of New Orleans where she studied the impacts of management on feral horse behavior. Jessa is also passionate about equity and inclusion and is involved in multiple efforts to increase equity and inclusion in conservation and science in general.



Karen Root, President-elect,
Bowling Green State University
Term: 1 July 2017 – 30 June 2019
Karen Root is a faculty member of the Department of Biological Sciences at Bowling Green State University leading the Conservation Biology and Population Ecology Lab (karenroot.net). Her research over the last 24 years has focused on the conservation of native biodiversity, including ecological surveys, habitat and population modeling, and conservation planning and management. Combining ecological fieldwork with the application of quantitative techniques, such as G.I.S., habitat modeling, and risk assessment, she addresses conservation issues across many scales, temporal and spatial. In collaboration with the Green Ribbon Initiative (oakopenings.org), much of her recent research focuses on ecology and conservation in the biodiversity hotspot of the Oak Openings Region of Northwest Ohio.

Shelley Alexander
University of Calgary​
Term: 1 July 2015 – 30 June 2018
Shelley Alexander is a Professor in the Department of Geography, University of Calgary. She has 25 years of experience studying wild canids, specializing in wolves and coyotes in Canada, and is the Founder and Lead Scientist for Foothills Coyote Initiative (www.ucalgary.ca/canid-lab). Shelley is also specialist in geospatial analysis (GIS, Satellite imagery, and statistics) for conservation and a road ecologist – studying the effects of roads on species movement patterns. Shelley's other research collaborations include: modelling swift fox critical habitat with the Conservation Science Centre – Calgary Zoo, studying road effects on large carnivores in the Yucatan, MX, and developing species-environment models for painted dogs with Painted Dog Research, Zimbabwe.

Sergio Avila, Interim EID Officer
Sierra Club​
Term: Oct 25 2017 – 30 June 2018
Sergio Avila-Villegas is the first regional Local Outdoors Coordinator for the Sierra Club. For twenty years, Sergio has worked on local and regional conservation efforts along the U.S.-Mexico borderlands, as a conservation scientist, wildlife researcher and facilitator of bi-national conservation projects. He has led collaborative efforts on connectivity for wildlife, habitat restoration, public education and interpretation in the U.S. southwest and northwest Mexico. Sergio graduated from the University of Baja California with a Master's degree in Arid Lands Management, and the University of Aguascalientes with a B.S. in Biology. Sergio Avila is Conservation Science Fellow of the Wilburforce Foundation (2015), a member of the Sonoran Joint Venture Management Board since 2013, and a certified wildlife tracker with CyberTracker (2013). He lives in Tucson with his wife Jenny, their three cats Lupe, Carlos and Pancho, and Toby, the desert tortoise.

Kristin Carden, Treasurer
Earthjustice
Term: 1 July 2017 – 30 June 2020
An Ohio native, Kristin Carden first ventured out West for college—and fell in love with the mountains, wildlife, and sense of wonder instilled by western landscapes. She received her law degree from Harvard and her Ph.D. from the University of California, Santa Barbara's Bren School of Environmental Science and Management. She has worked with the Earthjustice team in Bozeman, Montana, to protect the majestic landscapes and critters of the Northern Rockies, first as a project attorney from 2012–2015, and also during 2017, as a staff scientist for the Public Lands, Wildlife, and Oceans program.

Carlos Carroll, Past-President
Klamath Center for Conservation Research
Past-President, Interim Treasurer Term: 1 July 2017 – 30 June 2019
Carlos Carroll is an ecologist with the Klamath Center for Conservation Research (klmathconservation.org) in Orleans, California. His research focuses on habitat, viability, and connectivity modeling for a diverse group of threatened and endangered species ranging from large carnivores to rare and endemic plant species. Dr. Carroll also leads the climate adaptation planning project AdaptWest (adaptwest.databasin.org).

Kai Chan
University of British Columbia
Term: 1 July 2015 – 30 June 2018
Kai Chan is a professor at the Institute for Resources, Environment and Sustainability at the University of British Columbia. Kai is an interdisciplinary, problem-oriented sustainability scientist, trained in ecology, policy, and ethics from Princeton and Stanford Universities. He strives to understand how social-ecological systems can be transformed to be both better and wilder. Kai leads CHANS lab (www.chanslab.ires.ubc.ca), Connecting Human and Natural Systems; he is a Leopold Leadership Program fellow, a director on the board of the BC chapter of the Canadian Parks and Wilderness Society (CPAWS), a director on the board of the North American section of the Society for Conservation Biology, a member of the Global Young Academy, a senior fellow of the Environmental Leadership Program, a coordinating lead author for the IPBES Global Assessment, and (in 2012) the Fulbright Canada Visiting Research Chair at the University of California, Santa Barbara.

Brett Hartl, VP for Policy & Programs
Center for Biological Diversity
Term: 1 July 2017 – 30 June 2020
Brett Hartl has been a member of the Society since 2004 and worked in the Executive Office in Washington DC in 2012 as the Senior Policy Fellow. Brett has an undergraduate degree in conservation biology and a law degree specializing in environmental law from Lewis and Clark Law School. Brett spent four years working with endangered birds in California and Hawaii. Currently he works as the government affairs director at the Center for Biological Diversity.

Sarah Klain, Student Representative
Oregon State University
Term: 1 July 2017 – 30 June 2019
Sarah Klain grew up on the coast of Maine, then attended Reed College based on it's biology program and outing club descriptions! She interviewed dozens of fishermen to inform marine planning on the west coast when she worked at Ecotrust, a conservation and development organization in Portland, Oregon. Palau's bureau of Marine Resources hosted her as a Peace Corps volunteer where she tracked sea turtles with satellite transmitters. In graduate school at the University of British Columbia, her research focused on why the ocean matters to people (marine ecosystem services), community engagement in marine planning, risk perception and ocean-based renewable energy development. She recently completed a Post-Doctoral Research Associate in Geography at Oregon State University.

Rebecca McCaffery, Chapters Representative
USGS
Term: 1 July 2017 – 30 June 2019
Rebecca McCaffery is a Wildlife Biologist with the US Geological Survey Forest and Rangeland Ecosystem Science Center. She is based in Olympic National Park in Washington state, where she works on a variety of park-based projects aimed at conserving, restoring, and effectively monitoring diverse species and ecosystems of interest. Her focus is on understanding and estimating population dynamics of key species in relation to processes such as climate change, land use, and river restoration following dam removal. While she is currently working on mammals, she have also worked on birds, snakes, amphibians, and even plants! Rebecca has a particular interest in amphibian ecology and conservation, and maintains several collaborations in this area. Rebecca received her PhD from the University of Montana, with research focused on montane amphibians. She also re-established and led the Montana Chapter of SCB, and worked in two post-doctoral positions.

Courtney Schultz
Colorado State University
Term: 1 July 2015 – 30 June 2018
Courtney Schultz is an Associate Professor of Forest and Natural Resource Policy in the Department of Forest and Rangeland Stewardship and Colorado State University. Her research focuses on the intersection of science, policy, and law in natural resource management, with a focus on how policy mediates the adoption and application of science-based land management principles. Her scholarship has investigated how law and policy influence the practice of wildlife conservation planning, how policy and governance affect the design and application of monitoring and adaptive management, and how organizational incentives and policies influence forest restoration programs. Her active research projects investigate the how policies and other organizational variables influence the development of adaptive governance institutions, specifically within the realms of collaborative forest restoration, fire management, and climate change adaptation planning.

Dave Theobald
Conservation Science Partners, Inc.
Term: 1 July 2015 – 30 June 2018
Dave Theobald is Senior Scientist at the non-profit Conservation Science Partners Inc. He is a landscape ecologist and geographer who specializes in assessing the effects of land use change on wildlife habitat and biodiversity at local to national to global scales. He has over 20 years experience in collaborating on landscape assessments and interdisciplinary projects, including resource assessments, inventories of protected lands, connectivity and permeability studies, and analyses of proposed policy changes on natural resource sustainability. He is also a long-time member of the Society for Conservation Biology (SCB), is currently a member of the board of directors for the North American section of SCB, is active with the David H. Smith Conservation Research Fellow program, and is an adjunct faculty member in the Department of Fish, Wildlife, and Conservation Biology at Colorado State University.

Steve Trombulak, VP for Education & Chapters
Middlebury College
1 July 2017 – 30 June 2020
Steve Trombulak is the Anderson Professor of Environmental and Biosphere Studies at Middlebury College where he has been on the faculty in Biology and Environmental Studies since 1985. He earned his BA in Biology from the University of California, Los Angeles, and his PhD in Zoology at the University of Washington. He has served as Chair of the Department of Biology and Director of the Program in Environmental Studies, and he is currently the founding Director of the new Middlebury School of the Environment. Over the last 30 years he has participated in numerous conservation organizations and initiatives, including The Wildlands Project, the Biodiversity Working Group of the Northern Forest Lands Council; the Vermont Biodiversity Project; the Board of Governors for the Society for Conservation Biology (as well as president of its 5,000-member North American section), and Two Countries, One Forest. Steve currently lives in Weybridge with his wife Josselyne, who is on the faculty of the Fine Arts Department at St. Michael's College.

Future Members
If you are interested in being a member of the North American board of directors you must be a member of SCB and a member of the Section. Generally, four board members are elected annually. The call for nominations goes out in March or April and the election runs in April or May. Each year Section members receive an email about the open positions and the start of the election process. For more information about getting involved with this board, please contact a board member or mail@scbnorthamerica.org.
Staff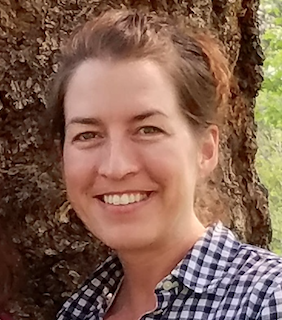 Megan Keville, Director of Operations
SCB North America
Megan Keville directs the North American section of the Society for Conservation Biology. Prior to joining SCB, Megan served as research coordinator in the Restoration Ecology Lab in the University of Montana's College of Forestry and Conservation, and as co-coordinator with the Northern Rockies Fire Science Network. She also edited and produced the Society for Ecological Restoration's quarterly newsletter. Megan received a B.A. in biology from Carleton College, and an M.S. in Resource Conservation from the University of Montana. She lives and works in Missoula, Montana.

Contact: mail@scbnorthamerica.org