North America Section Board of Directors
The North America Section of the Society for Conservation Biology has an international following of members that support conservation in North America. The board of directors is an elected body that facilitates the goals and activities of the Section.
Current Members

Karen Root, President
Bowling Green State University
Term: 1 July 2019 – 30 June 2021
Karen Root is a faculty member of the Department of Biological Sciences at Bowling Green State University leading the Conservation Biology and Population Ecology Lab (karenroot.net). Her research over the last 24 years has focused on the conservation of native biodiversity, including ecological surveys, habitat and population modeling, and conservation planning and management. Combining ecological fieldwork with the application of quantitative techniques, such as G.I.S., habitat modeling, and risk assessment, she addresses conservation issues across many scales, temporal and spatial. In collaboration with the Green Ribbon Initiative (oakopenings.org), much of her recent research focuses on ecology and conservation in the biodiversity hotspot of the Oak Openings Region of Northwest Ohio.

Rebecca McCaffery, President-Elect
U.S. Geological Survey
Term: 1 July 2019 – 30 June 2021
Rebecca McCaffery is a Wildlife Biologist with the US Geological Survey Forest and Rangeland Ecosystem Science Center. She is based in Olympic National Park in Washington state, where she works with the park, local tribes, and agency and academic biologists on projects aimed at conserving, restoring, and effectively monitoring diverse species and ecosystems of interest. Her focus is on understanding and estimating population dynamics of focal species in relation to processes such as climate change, land use, and river restoration following dam removal. Rebecca received her PhD from the University of Montana, with research focused on montane amphibians. She has had a long involvement with SCB, starting with her work on the board of the Montana chapter. In her spare time, she loves hiking, camping, baking, gardening, riding her bicycle, and adventuring with her family and dog.

Jessa Madosky, Past-President
University of Tampa
Term: 1 July 2019 – 30 June 2021
Jessa Madosky is the Past-President of the North America section of the Society for Conservation Biology and a teaching professor at the University of Tampa. She is also the former Vice President for Membership and Chapter Committee Chair of SCB. Her research interests include pedagogy in conservation and environmental science higher education, the intersection between conservation efforts and animal behavior, and human-wildlife interactions. She earned her PhD in Conservation Biology from the University of New Orleans where she studied the impacts of management on feral horse behavior. Jessa is also passionate about equity and inclusion and is involved in multiple efforts to increase equity and inclusion in conservation and science in general.

Rebecca Hufft, Treasurer
Denver Botanic Gardens
Term: 1 July 2020 – 30 June 2023Dr. Hufft is the Associate Director of Applied Conservation at Denver Botanic Gardens, where she has overseen plant conservation projects since 2011. Prior to coming to the Gardens, she received her doctorate in Ecology and Evolutionary Biology from the University of California Santa Cruz, conducted a postdoctoral fellowship at Colorado State University, and served as a Senior Supervising Scientist at the National Ecological Observatory Network. She is a broadly trained conservation biologist whose research interests include restoration, ex situ conservation, long-term monitoring, and phenology. She served as co-chair for the North American Congress for Conservation Biology 2020.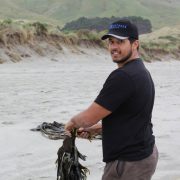 Gerald Singh, Equity, Inclusion and Diversity Officer
The Nereus Program, The University of British Columbia and University of Washington
Term: 1 July 2018 – 30 June 2021
When I was young my mother and uncle instilled in me an affinity for nature and wildlife through camping in the Canadian wilderness. I naturally entered post-secondary education with a focus on conservation and environmental sciences and was dismayed at the reticence of many ecology and biology professors to engage with policy through their work. I've always wanted to connect my research with emerging policy (either to help shape policy goals or to guide actions that pursue goals). From an early stage in my career I have sought leadership positions that would allow me to connect research and policy. First, I campaigned to be a member of the provincial government of British Columbia through the Green Party of BC (I successfully ran as a candidate but did not win the election). I also served as the president of the Institute for Resources, Environment, and Sustainability Student Society for two terms. These experiences taught me about working on a committee and being a representative for a group of people. As I progressed through higher education, I noticed that I was becoming more conspicuous as a minority scientist. In my personal experience I have noticed that the focus on implicit value of biodiversity does not resonate with many minority researchers (whereas other cultural values do). Similarly, I have noticed that the field of conservation is rapidly broadening in scope of research disciplines, and as I've talked to this diversifying cast of conservationists, what conservation means to them yields ever-widening answers. I have always been curious about exploring the meaning and motivations of conservationists, as I believe that the direction of conservation should reflect its members.

Erin Sexton, VP for Policy & Programs
Flathead Biological Station, University of Montana
Term: 1 July 2020 – 30 June 2023Erin is a Senior Research Scientist with the Flathead Lake Biological Station, at the University of Montana. Erin's research focus includes transboundary rivers between the US and Canada, with an emphasis on aquatic ecology and conservation biology, in our shared transboundary watersheds, between British Columbia, Alberta and Montana. Erin is involved in coordinating cross-border research, assessment of mining impacts and ecological condition and the application of science to environmental decision-making. Erin lives in NW Montana with her family. They enjoy skiing, hiking, biking, playing on the river and gardening.

Jessica Pratt, VP for Education & Chapters
University of California, Irvine
Term: 1 July 201 9– 30 June 2022
Jessica is an Associate Professor of Teaching in Ecology and Evolutionary Biology at the University of California, Irvine. She been a dedicated researcher and educator in the fields of ecology and conservation since 2003 and has conducted conservation-focused community ecology research in a variety of different systems, most recently examining the effects of plant species responses to environmental change on associated animal communities in California's Coastal Sage Scrub ecosystem. Currently, she teaches a variety of courses in field biology, sustainability, and conservation and restoration science and co-directs the Masters in Conservation and Restoration Science Program at UCI. She has more than 10 years of experience working with SCB Chapters and on educational initiatives both within and outside of SCB related to improving conservation education. She became a member of SCB in 2005, and was a co-founder of the Orange County, CA Chapter in 2007, for which she served in a variety of board positions including as Chapter President from 2014-2016. She has also have served on the Chapters Committee for SCB Global, and since 2015 was a member of the SCB-NA Education and Chapters Committee where most of her effort went towards planning education-related activities at the NACCB meetings. Her work is strongly motivated by the familiar quote from Baba Dioum – "In the end we conserve only what we love. We will love only what we understand. We will understand only what we are taught."

Alysha Cypher, Chapters Representative
NOAA
Term: 1 July 2019 – 30 June 2021
I spent my childhood in landlocked Pennsylvania obsessed with the ocean and getting lost in Rachel Carson books. When I finally got the chance to explore tide pools on the coasts of Maine, I was hooked. Today I am a postdoctoral research with NOAA Fisheries in a Conservation Medicine program where I study the effects of pollution, particularly oil spills, on the physiology of forage fish. While I am an ecotoxicologist/physiologist by trade, I am a conservation biologist at heart. The goal of much of my work is to identify physiological indicators of environmental perturbation in order to better monitor and manage marine fish populations. Although I am not a conventional conservation biologist, I have been a passionate member of SCB since 2010, particularly when it comes to chapters. Chapters are an incredibly unique part of SCB that allow early career scientists to connect and make a difference in their local communities. My experience founding a chapter and then continuing with the Chapters Committee has allowed me to observe this first hand. My goal with SCB is to maintain this legacy of bringing passionate conservationists together so that we can share ideas and maintain a positive outlook.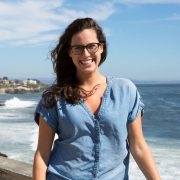 Melissa Cronin, Student Representative
University of California, Santa Cruz
Term: 1 July 2019 – 30 June 2021
Melissa Cronin is a Ph.D. Candidate in the Conservation Action Lab at UC Santa Cruz studying Ecology and Evolutionary Biology with a Designated Emphasis in Coastal Science & Policy. Her research focuses on an interdisciplinary conservation interventions that draws across scientific, social, and economic methodologies and theory to understand and protect threatened elasmobranchs. In particular, she is working on mapping and mitigating marine fisheries bycatch in small- and large-scale fisheries, using manta and devil rays as a model group of species. She is a National Science Foundation Graduate Research Fellow, a National Geographic Young Explorer, and a Switzer Foundation Fellow. She also has a background in journalism and science communication, and has covered science and the environment, wildlife crime, and politics for publications including Slate, Salon, Grist, The Verge, Narratively, Popular Science, and others.

Paige Olmsted, Member at Large
Smart Prosperity Institute, University of Ottawa
Term: 1 July 2020 – 30 June 2022
Paige is an environmental scientist whose research focuses how we account for, make decisions about, and value nature – from a personal as well as economic standpoint. At the Smart Prosperity Institute Paige leads a conservation finance initiative, examining financial mechanisms and enabling conditions to catalyze interest and investment to support ecosystem services and the natural world. Her expertise centers around ecosystem services, nature-based solutions for climate change, ecological economics, and environmental and relational values. With a common thread of connecting people and nature, her work has spanned rural agricultural settings in Latin America and South East Asia, to advocating for change in international policy settings, to providing sustainability guidance to private sector actors. In this work and past positions at the Earth Institute in New York City and UNEP in Geneva, she enjoys working with a range of stakeholders to address conservation challenges — including local communities, NGOs, various scales of government, academia, and the private sector. Paige maintains affiliations with the CHANS (Connecting Human and Natural Systems) Lab at UBC, and the Copenhagen Business School as part of the Impact for Innovation Lab. She holds a PhD from the Institute of Resources, Environment and Sustainability at UBC and a Master's of Environmental Science and Policy from Columbia University.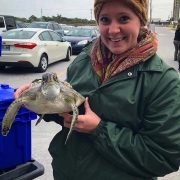 Lauren Jonaitis, Member at Large
Moffatt & Nichol
Term: 1 July 2019 – 30 June 2021
Lauren Jonaitis's background includes science communication, environmental permitting/policy, land use planning and coastal ecology. Previously, she was a Wildlife Biological Scientist for Florida Fish and Wildlife Conservation Commission (FWC) in the Imperiled Species Management Section where she worked to reduce artificial light pollution impacts to marine turtles and their habitat. She continues this work in her current position as an Environmental / Coastal Scientist, in addition to efforts to preserve dunes/native dune species through dune restoration and maintenance efforts and conducting coastal/marine environmental permitting. Lauren received her B.A. in Zoology from the State University of New York at Oswego and an M.S. in Biology with a focus in Conservation Biology and Population Ecology from Bowling Green State University. She currently resides in Miami, Florida.

Future Members
If you are interested in being a member of the North American board of directors you must be a member of SCB and a member of the Section. Generally, four board members are elected annually. The call for nominations goes out in March or April and the election runs in April or May. Each year Section members receive an email about the open positions and the start of the election process. For more information about getting involved with this board, please contact a board member or mail@scbnorthamerica.org.
Staff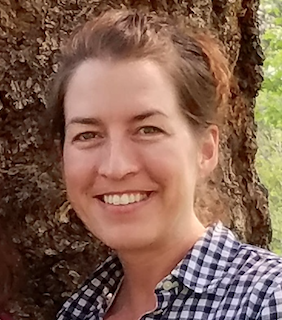 Megan Keville, Director of Operations
SCB North America
Megan Keville directs the North American section of the Society for Conservation Biology. Prior to joining SCB, Megan served as research coordinator in the Restoration Ecology Lab in the University of Montana's College of Forestry and Conservation, and as co-coordinator with the Northern Rockies Fire Science Network. She also edited and produced the Society for Ecological Restoration's quarterly newsletter. Megan received a B.A. in biology from Carleton College, and an M.S. in Resource Conservation from the University of Montana. She lives and works in Missoula, Montana.

Contact: mail@scbnorthamerica.org