Africa Section Communications/E-mentoring Program
The SCB Africa Section Communications/E-mentoring Program is the first virtual mentoring program in conservation biology aimed specifically at Africans. The program started in 2007/2008 with two rounds happening in 2008/2009 and 2009/2010, training a total of 48 mentees.
After nearly four years of closure, we are happy to launch the 4th phase of the program. In this year's cohort, we have successfully paired 16 mentors with 16 mentees from 10 countries across Africa, such as Liberia, Cameroun, Benin, Nigeria, South Africa, Egypt, Madagascar, Ghana, Botswana, and Democratic Republic of Congo. This year's mentors come from different parts of the world including Europe, North America, Asia, and Africa.
Meet the Mentees:
---
Amanda Kgaogelo Maswanganye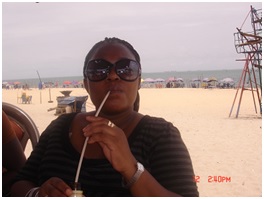 Location: Pretoria, South Africa
Doctoral student at the University of Pretoria in the departments of Zoology, Entomology, and Genetics working on rock mice and hyrax
Main research interests are molecular biology, conservation, and reproduction of small mammals
Lecturer in molecular and cell biology at the University's Mamelodi campus
Hobbies include reading and taking nature hikes
---
Oladokun Yetunde Olasimbo Mary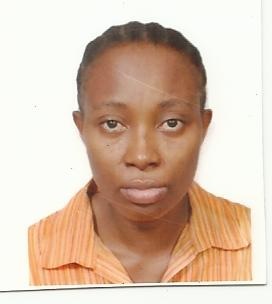 Location: Ibadan, Nigeria
Main research interest is Gender Studies in Agricultural Economics
Purpose of participating in the mentoring program: Proposal writing
Hobbies include singing
---
Jonas Kambale Nyumu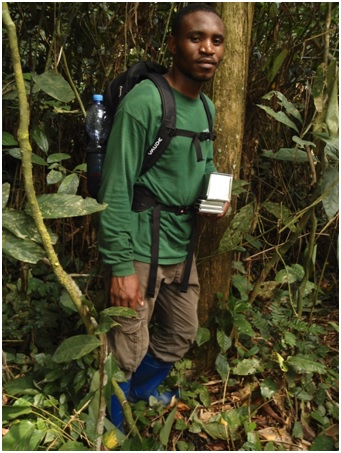 Location: Kisangani city, Oriental Province, DR Congo
M.Sc. student and Assistant Lecturer and Researcher at Tayna Center for Conservation Biology
Main research interest is biodiversity conservation, particularly exploited mammals for bushmeat in Ituri forest and small mammals (Rodentia)
Hobbies include running, music, National Geographic documentaries and ecotourism with friends
Currently in the Sciences Faculty, the University of Kisangani (UNIKIS)
---
KAMDOUM NGUTE Alain Senghor

Location: Cameroon
Holds a B.Sc. in Zoology
Second year Masters student Faculty of Science of the University of Dschang studying Applied Ecology and Wildlife Management
Research interests: ecological and biodiversity conservation with an emphasis on ornithological studies
---
SALAKO Kolawolé Valère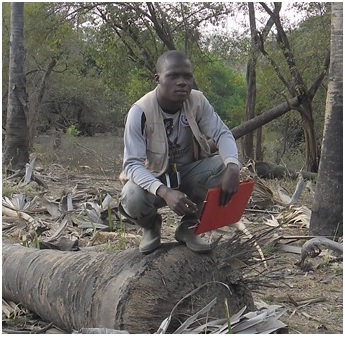 Location: Benin Republic
Research assistant and Ph.D. student at the Laboratory of Applied Ecology at the University of Abomey-Calavi
Research interests include conservation strategies and designing management, sustainable use. and ecosystem restoration plans
Hobbies include exploration tours, walking in the forest, reading on the solar system and volunteering in the education sector
---
David Amaning Kwarteng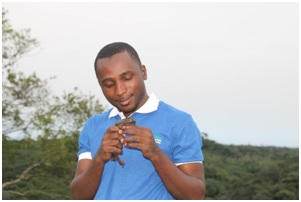 Location: Ghana
Currently working for Ghana's first Amphibian and Reptile Conservation organisation, Herp-Conservation Ghana
Working to understand the threats amphibians are facing in Ghana and galvanize support to halt them
Hobbies include reading and watching movies
---
Evariste FONGNZOSSIE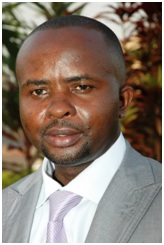 Location: Cameroon
Completed his Ph.D. in 2012 at the University of Yaoundé 1 on the study of the vegetation of the Kom-Mengamé forest conservation complex
Lecturer at the University of Douala teaching botany, environment & biodiversity courses
Research interests include: forest ecology and management, conservation biology, ethnobiology and valuation of ecosystem services assessment
---
Menladi M. Lormie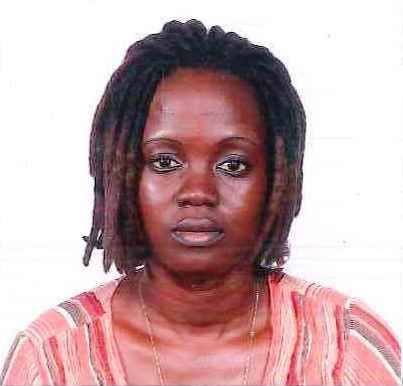 Location: Liberia
Biologist at the Forestry Development Authority at the proposed Wonegizi Nature Reserve in Lofa County, Liberia
Research interests include the biomonitoring of wildlife populations and threats to their refuges
Participant in a nationwide chimpanzee and mammal research conducted by Pan African Monitoring Program and served as co-author to an article from the survey entitled 'Conservation status of chimpanzee Pan troglodytes verus and other large mammal in Liberia: a nationwide survey'
Hobbies include reading, listening to music, and watching movies
---
Mr Mbeng Donatus W.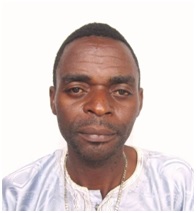 Location: Cameroon
Currently a biology teacher in Government Bilingual High school Yaounde and is presently enrolled as a PhD student in the University of Yaounde 1
Hobbies include reading, traveling, volunteering, sports, music, and singing
Currently a volunteer in the Cameroon Biodiversity Conservation, Yaounde Birdlife International Affiliate in Cameroon
---
Mphoeng Ofithile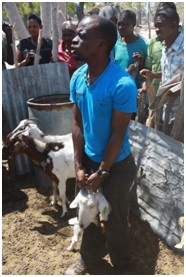 Location: Botswana
Doctoral student at Botswana International University of Science and Technology
Research interests include seasonal impacts on large mammals and impacts of manmade management tools on ungulates
Worked for Elephants For Africa for six years
---
Peter Gayflor Mulbah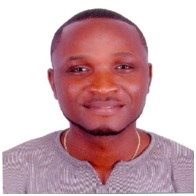 Location: Costa Rica
Research focuses on assessing the impacts of Eco- tourism in Payments for Ecosystem (PES) On Community Livelihood, specifically in Liberia
Interested in assessing how state owned eco-tourism PES programs differ from privately owned eco-tourism PES programs in the provision of tangible environmental, social and materials services to local communities
Hobbies include exercising, singing, reading, and dancing
---
Rosemary Gbegbaje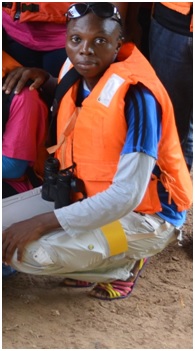 Location: Nigeria
An A.P. Leventis Scholar and presently volunteering at the Biodiversity Preservation Centre, Abuja
Earned a masters' degree in conservation biology from the A.P. Leventis Ornithological Research Institute (APLORI), University of JosResearch interests include ecological niche modelling, climate change, urban ecology and behavioural ecology
Hobbies include swimming and cooking
---
RANIVOARIVELO Soazara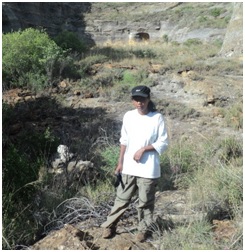 Location: Madagascar
Founder, President, and Fundraiser for EDENA, an NGO whose main objective is to involve youth and women in the conservation and protection of our environment
Interests include the protection of reptiles and amphibians in Madagascar
Hobbies include cooking and watching movies and documentaries
---
John P. Simaika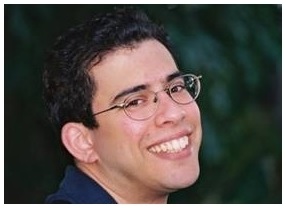 Location: South Africa
Currently working on developing predictive tools for modelling the future development impacts on hydrological ecosystem service provision of coastal ecosystems at Stellenbosch University
Asociate Editor of the African Journal of Aquatic Science
A volunteer member of the International Union for the Conservation of Nature (IUCN) Freshwater Conservation Specialist Group, as well as the IUCN's Dragonfly Specialist Group
Author and co-author of 18 peer-reviewed publications in international journals, two in local journals, and four book chapters
---
Thomas Breuer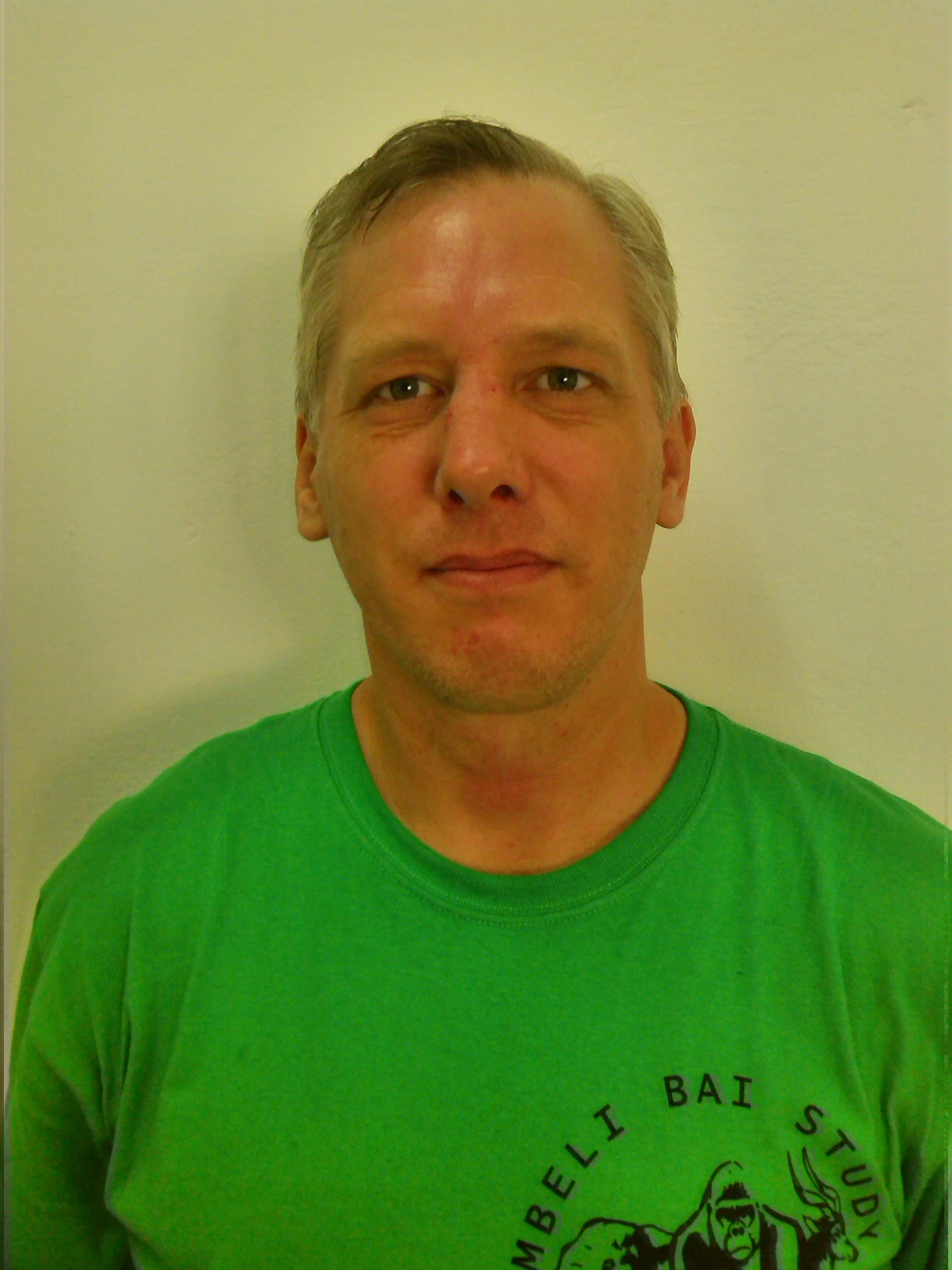 Location: Republic of the Congo
Currently is the Director of Nouabalé-Ndoki National Park and the principal investigator of the Mbeli Bai Study
Holds a PhD in Biology from University of Leipzig / Max Planck Institute for Evolutionary Anthropology, Germany
Research interests include the behavioural ecology and conservation of large mammals, applied ecology and protected area management and conservation education
---
Yiwei Wang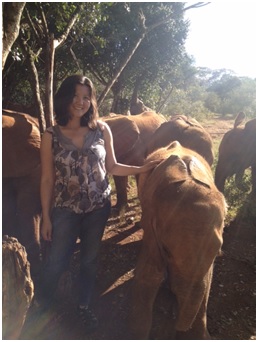 Location: California, United States
Currently a post-doctoral scholar with DataONE at the University of New Mexico
Holds a Ph.D. in Environmental Studies from the University of California at Santa Cruz
Research interests revolve around human wildlife conflict, conservation biology, and environmental education
Hobbies include traveling, backpacking, and learning about new places
---
Devcharan Jathanna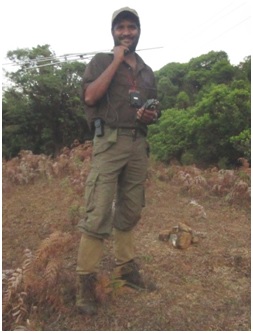 Location: Bangalore, India
Senior Research Associate at the Centre for Wildlife Studies (CWS) in Bangalore, India
Currently carrying out his doctoral research on the ecology of small carnivores endemic to the Western Ghats
Research interests include carnivore biology, species' responses to human impacts, estimation of population and demographic parameters using capture recapture modelling, distance sampling, occupancy estimation and modelling, and statistical modelling for other ecological data
Hobbies include guitar playing, music, reading, and trekking
---
Mark Hulme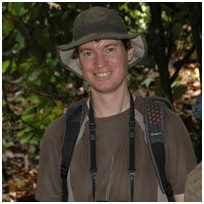 Location: Edinburgh, Scotland
Currently a conservation scientist at the Royal Society for the Protection of Birds (RSPB), the largest conservation charity in the UK
Research involves monitoring birds and mammals in and around Gola Rainforest National Park, Sierra Leone, determining the impact of improvements in cocoa yield on biodiversity, habitat connectivity and the impact on crop raiding of cocoa, mainly by primates
Hobbies include exploring the mountains, coast and lochs (lakes) of Scotland
---
Hannah Mumby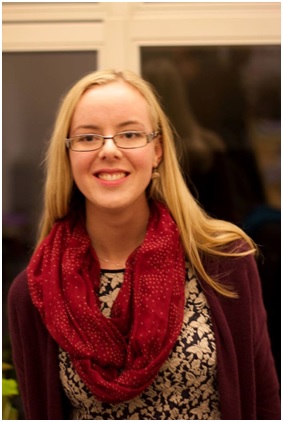 Location: Sheffield, United Kingdom
Currently a Leverhulme Trust funded Postdoctoral Research Associate in the Department of Animal and Plant Sciences at the University of Sheffield
Research interests include how huge mammals make evolutionary sense, and use this knowledge to inform conservation strategies
Hobbies include theatre and cooking
---
Jonathan Salerno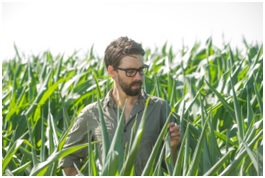 Location, California, United States
Ph.D. student in the Graduate Group in Ecology at the University of California, Davis
Research interests include how and why rural people in tropics make livelihood decisions, as well as how biodiversity conservation strategies affect these decisions and household well-being
---
Lindsey Swierk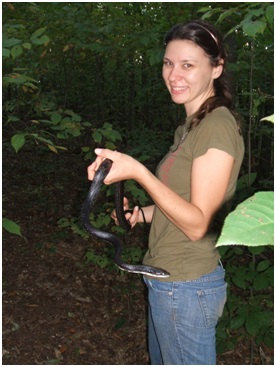 Location: Pennsylvania, United States
Postdoctoral fellow at Penn State University
Behavioral ecologist with a research focus on the mating systems and reproductive biology of reptiles and amphibians
Research interests include species conservation and sustainable natural resource use
Hobbies include hiking, drawing, and spending time with family
---
Malcolm Burgess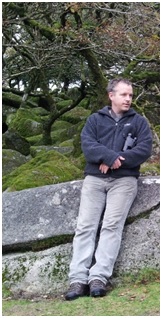 Location: United Kingdom
Conservation Scientist employed by the RSPB based at the University of Exeter
Involved in projects on declining Afro-Palaeartic migrant birds, breeding ecology, and demography and migratory behaviour
Specializes in woodland birds
---
Isaac Busayo Oluwatayo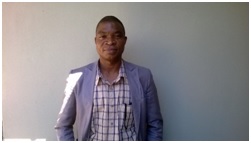 Location: South Africa
Senior lecturer at the University of Limpopo
Agricultural/development economist with teaching and research experience in welfare analysis, poverty, inequality, food security, climate change, gender, environmental, and social protection issues
Hobbies include gardening, jogging, and picnicking
---
Caitlin Wells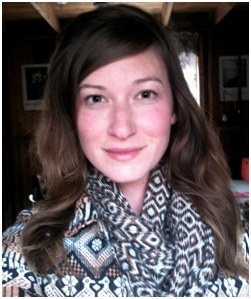 Location: California, United States
Evolutionary ecologist and Ph.D. candidate in the Ecology Graduate Group at the University of California, Davis
Research focuses on the behavior, genetics, and conservation of wild vertebrates
Hobbies include world literature, knitting, cooking, and yoga
---
Stephanie Schuttler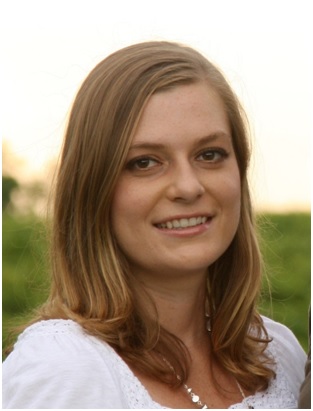 Location: North Carolina, United States
Postdoctoral fellow at the North Carolina Museum of Natural Sciences with interests in behavior, molecular, and movement ecology, especially applied research that impacts conservation
Working with teachers under Students Discover to implement eMammal, a citizen science camera-trapping program, into the curriculum of middle school classrooms
Passionate about science communication and outreach
---
Toni Lyn Morelli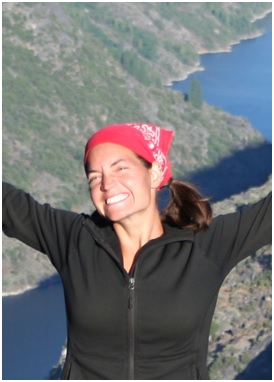 Location: Massachusetts, United States
Earned a Ph.D. from Stony Brook University studying the ecology and genetics of lemurs in Madagascar
Program Manager for the Department of Interior Northeast Climate Science Center
Studies the impacts of climate change on animal populations