African Conservation Telegraph
The African Conservation Telegraph (ACT) is the newsletter of the Africa Section of the Society for Conservation Biology and your window to the world of conservation in Africa.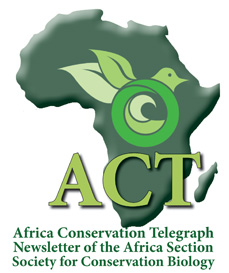 With an emphasis on biological conservation, ACT covers environmental news from scientific and nonscientific disciplines for conservation workers, managers, policymakers, academics and students in the field of conservation.
ACT is published entirely with love, sweat and goodwill of nerds who think about and do some good for Africa's biodiversity, regardless of where they may be in this world. First published in 2004, ACT has been refurbished by the Africa Section following a period of dormancy.
"Like" ACT on Facebook and follow the newsletter on Twitter to stay abreast of conservation news in Africa and contribute to the conversation on biodiversity protection in Africa.
---
Meet the Editors
Murali Pai, editor of ACT, a wildlife biologist and veterinarian.
Dr. Pai is the author of Tilo's Troops - Handiwork of a Primatologist in Vietnam.
He is also the author of Water Issues in the Horn of Africa a special addition to the September 2015 issue of ACT.
- Ph.D. Wildlife & Fisheries Biology, Clemson University, South Carolina, USA.
- DVM - Madras Veterinary College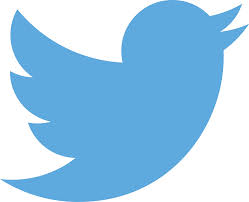 @AfriConsTelgrph
Lalarisoa Rakotoarimino, assistant editor of ACT.
Lala is a doctoral candidate at the University of Antananarivo. Lala's focus is on social science & marketing approaches to conservation studies in Madagascar.
---
Call for Papers

Share your experiences and scientific observations, insights, and analysis of conservation in Africa and get published in ACT – a leader in the business of networking for and on behalf of conservation in the continent we all adore.
We encourage members of the Africa Section and others interested in conservation in Africa to submit story ideas and short articles to ACT. Guidelines will be available soon. In the meantime, e-mail the editor of Act,
Murali Pai
, to learn how you can contribute.
You are also welcome to send us ultra-short blogs with jpegs for posting to our
Facebook Page
---
Current Issue - June 2022 (Vol 17. No 2)
March 2022 (Vol 17. No 1)
December 2021 (Vol 16. No 4)
Past Issues- October 2021 (Vol 16. No 3)
August 2021 (Vol 16. No 2)
May 2021 (Vol 16. No 1)
October 2020 (Vol. 15 No 3)
July 2020 (Vol. 15 No 2)
April 2020 (Vol. 15 No 1)
December 2019 (Vol. 14 No 3)
August 2019 (Vol. 14 No 2)
May 2019 (Vol. 14 No. 1)
December 2018 (Vol.13, No. 2)
June 2018 (Vol. 13, No. 1)
December 2017 (Vol.12 No. 4)
October 2017 (Vol. 12, No. 3)
April 2017 (Vol. 12, No. 2)
January 2017 (Vol. 12, No. 1)
November 2016 (Vol. 10, No. 3)
August 2016 (Vol. 10, No. 2)
April 2016 (Vol. 10, No. 1)
Water Issues in the Horn of Africa is a special issue written by Murali Pai as part of the Centre for Science and Environment's SEM Media Fellowship.
December 2015 (Vol. 9, No. 3)
September 2015 (Vol. 9, No. 2)
April 2015 (Vol. 9, No. 1)
December 2014 (Vol. 8, No. 1)
Archives
---