Africa Section Board of Directors
The Africa Section of the Society for Conservation Biology has an international following of members that support conservation on the African continent. The board of directors is an elected body that facilitates the goals and activities of the Section.
Future Members
If you are interested in being a member of the African Board you must be a member of SCB and a member of the Section. Generally two-to-four board members are elected annually. The Call for Nominations goes out in September or October and the election runs in October or November. Section members receive an email about the open positions and the start of the election process.
Current Board Members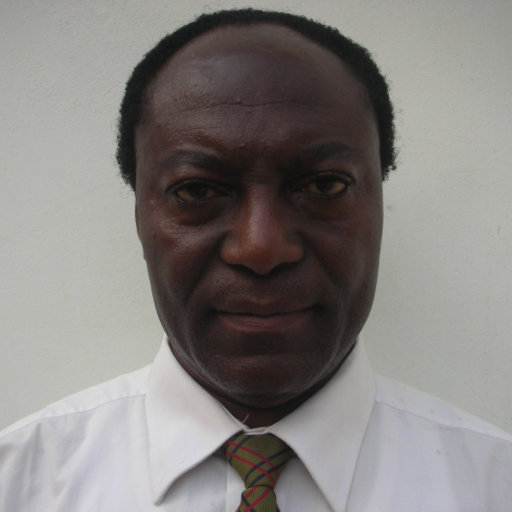 Martin Nganje
President, SCB Africa Section
Independent Researcher, Environment & Forestry
Cameroon
Martin is the President of the SCB Africa section.
Term ends on 31 December 2020

Israel Borokini
President-Elect, SCB Africa section
Secretary, SCB Chapters committee
Africa representative, SCB Awards committee
PhD candidate, University of Nevada, Reno, Reno, NV
Israel is the President-Elect of SCB Africa section. He is currently a PhD candidate at the University of Nevada, Reno, where his dissertation focuses on ecological modeling, community diversity studies and population genetics of neoendemic plants in the Great Basin desert. He is on study-leave from the National Centre for Genetic Resources and Biotechnology, Ibadan, Nigeria, where he manages the country's native biodiversity.
LinkedIn | Google Scholar
Term ends on 31 December 2023

Margaret Awuor Owuor, Education and Science Officer
South Eastern Kenya University
Kenya

Margaret is a scholar and environment scientist focusing on aquatic ecosystems and ecosystem services. She Lecturers in the School of Water Resources Science and Technology, South Eastern Kenya University. She completed her PhD (2017) from the University of Cadiz, Spain. She has carried research on enhancing community involvement and participation in conservation through education and tree planting.

Michelle Fasona, Financial Monitoring and Evaluation Officer
Ph.D candidate, University of Lagos, Nigeria

Fasona Michelle is currently a Ph.D. candidate at the University of Lagos, Nigeria. Her dissertation focuses on landscape ecology modelling, landscape genetics and habitat connectivity for Large mammals in selected forest reserves in South-West, Nigeria. She is currently the Financial Monitoring and evaluation Officer


Term ends on 31 December 2021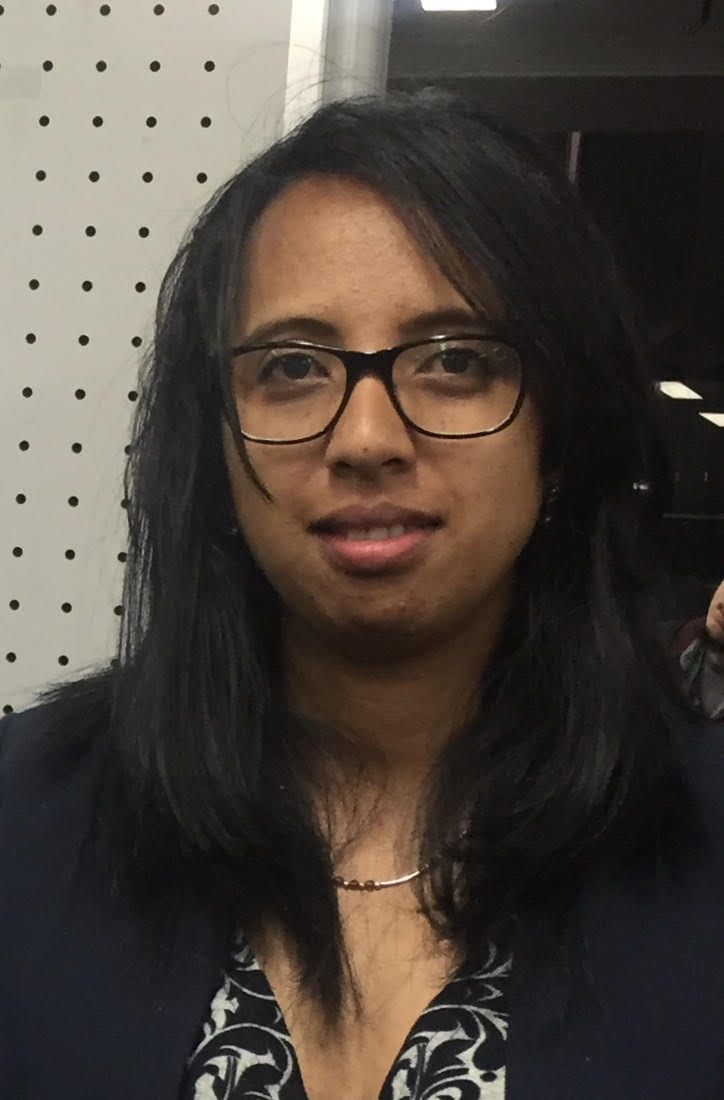 Tahiana Ramananantoandro
Information Officer
School of Agronomy
University of Antananarivo
Madagascar

Tahiana is Associate Professor and Deputy Director of the School of Agronomy (ESSA), University of Antananarivo, Madagascar. She is also a visiting Professor at the Ecole Supérieure du Bois in Nantes, France. She obtained her PhD in Process Engineering from the Ecole des Mines of Saint-Etienne, France (2005). Her research activity focuses on tropical timber identification, wood technology and forestry products valorization. Her ultimate goal is to make a significant contribution to the efficient and sustainable use of forest resources in tropical regions. She is a member of various professional organizations, as well as Secretary of SCB Madagascar Chapter, Deputy Coordinator of the wood and fiber quality division of the International Union of Forest Research Organizations and Vice Chair of the membership committee of the Society of Wood Science and Technology.
Term ends on 31 December 2020


Janette Wallis, Member-at-large #1
Lecturer, Environmental Studies Program, University of Oklahoma
United States and Uganda

Janette serves as the SCB-Africa Section's Member at Large #1 and is tasked with re-energizing the Young Women in Conservation Biology network. She has worked in education, research, and conservation projects throughout Africa, including in Tanzania, Gabon, Nigeria, Sierra Leone, Equatorial Guinea, and Uganda. Janette currently directs the Kasokwa Forest Project in a network of forest fragments in Uganda. Research at the site focuses on primate behavioral ecology, reproduction, conservation, and human-wildlife interactions. Janette earned her Ph.D. in zoology, psychology, and anthropology from the University of Oklahoma, where she teaches wildlife conservation courses.
Term ends on 31 December 2020

Badru Mugerwa
Member-at-large #2
Wildlife Conservation Research Unit, University of Oxford & Insitute of Tropical Forest Conservation, Mbarara University of Science and Technology
United Kingdom and Uganda

Badru trained in wildlife ecology and conservation at the University of Western Ontario, Canada, University of Oxford, UK, Mbarara University of Science and Technology, Uganda, and Makerere University, Uganda. He is a research associate at the Institute of Tropical Forest Conservation (ITFC) in Uganda. Badru's research focuses on human impacts on biodiversity and protected area management in human dominated landscapes.
Term ends on 31 December 2021

Alain Senghor K. Ngute
Member-at-large #3
Ph.D Candidate
University of the Sunshine Coast, Australia

Alain is a PhD Candidate at the University of the Sunshine Coast (Australia), where he seeks to provide research that will identify and quantify the resilience and recovery of tropical forests following disturbance. Linked to the new, long-term, pantropical, Forest Restoration and Climate Experiment (FoRCE), his work focuses on the relationships and trade-offs between lianas and trees, and their interactions with biodiversity, climate and soil quality in the Eastern Arc Mountains of Tanzania, globally significant biodiversity hotspot. Alain is currently serving as Member-at-large #3, where he supports SCB Africa Section's visibility and publication efforts. He is also acting as Assistant Editor of the African Conservation Telegraph (ACT).
Twitter
LinkedIn
Term ends on 31 December 2021