Join the Europe Section of SCB!
To become a member of the Europe Section of the Society for Conservation Biology you must be a member of the Society. Membership can be obtained by clicking here. Choose the Section(s) of your choice once you have joined and logged onto your member homepage.
The European Section has 530 members globally (as of April 2008). The images below highlight the distribution of Section members in Europe. For data on membership see our membership data (PDF).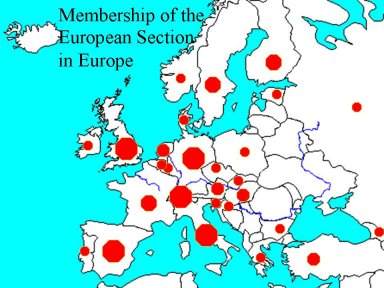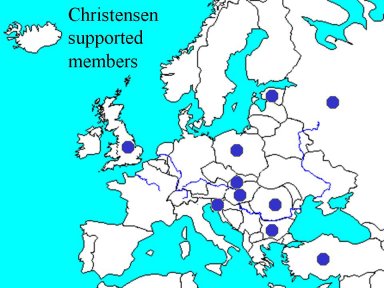 Why join the SCB - Europe Section?
SCB membership allows you to reach 12,000 colleagues in the field of conservation within Europe and globally through the Membership Expertise Database.
SCB membership offers online access to the premier journals of the field: Conservation Biology, Conservation magazine, and Conservation Letters.
SCB membership gives you a registration discount at ECCB meetings (European Congres for Conservation Biology) and other SCB meetings
As a SCB member, you can establish your own local chapter.
Get involved in Committees and become one of the Directors to get support to develop new projects in conservation!